Hillsborough deputies arrest man accused of carjacking HART van driver
WIMAUMA, Fla. - An early morning start on the job ended with a carjacking for a HART driver on Wednesday in Hillsborough County.
The Hillsborough County Sheriff's Office said the driver parked her para-transit van in a Ruskin shopping center on College Avenue when a man appeared and started making demands.
"There had been a man who had come over and said basically take me to Wimauma, threatened her, she felt she was in fear of her life," said Merissa Lynn, a spokesperson with Hillsborough County Sheriff's Office.
HCSO said the driver was outside the vehicle at the time and called 911 for help. The suspect Roberto Allen, 36, was not armed but forced the driver to take him to Wimauma, where deputies arrested Allen at a BP gas station.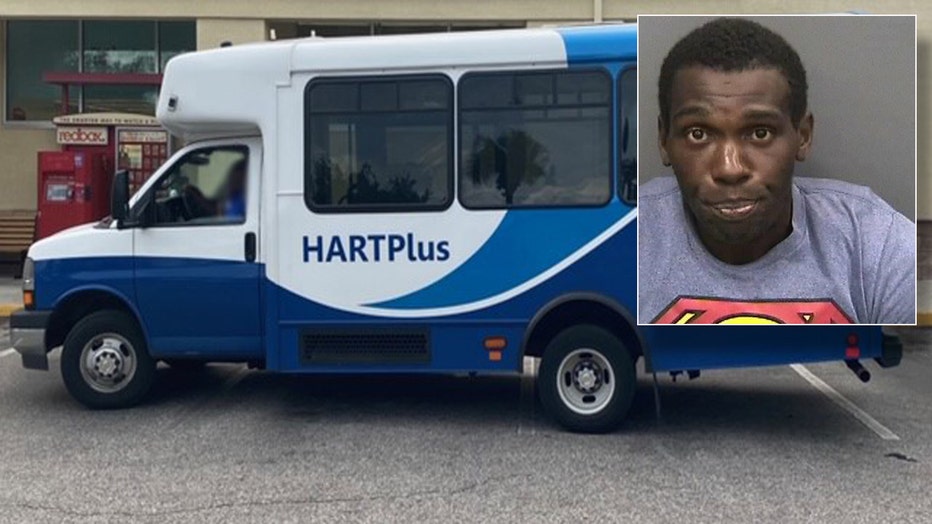 Courtesy: Hillsborough County Sheriff's Office
"This is an individual who serves the public, to get the public around town, and probably felt like they had to do this in order for their life to be saved based on the threat that the driver was receiving verbally," said Lynn.
Driver safety came into focus in 2019 after two drivers were stabbed on the job, and one of them died. Hillsborough Area Regional Transit Authority responded by installing barriers on buses, but a spokesperson said the involved para-transit van did not have a barrier.
PREVIOUS: Images from HART bus cameras show driver's stabbing death
HART sent FOX 13 the following statement: "HART is thankful our paratransit operator returned home safely today. Our number one concern is the health and safety of our employees. Our Operator reacted accordingly and was able to reach out for help through HART's emergency alert system. We want to thank our partners at the Hillsborough County Sheriff's Office for making a swift arrest. No other riders were on-board at the time of the incident."
HART said the driver was not physically harmed, and the transit agency has had zero physical assaults on drivers since January.
The suspect is charged with carjacking, trespassing and false imprisonment.