Second suspect identified in undercover gun buy, mall parking lot shooting
BRANDON, Fla. - The search is on a for 19-year-old wanted for firing at Hillsborough County sheriff's deputies. The sheriff's office says Jaycob Riley got away after trying to rob one of their undercover agents during a gun sale gone bad on Monday. 
Detectives say Riley and 19-year-old Jordan Gracia met an undercover agent in the parking lot of the Westfield Brandon Mall to sell an illegal firearm. 
When things went awry, the sheriff's office says deputies stationed nearby swooped in to help. That's when they say Gracia and Riley opened fire on law enforcement. 
Although the sting didn't go as planned, the sheriff's office says it was able to put Gracia behind bars and got an illegal gun off the street without anyone getting hurt. 
"Can you imagine what would've happened if it wasn't an undercover detective who was buying that gun from a criminal? It could've gotten into the hands of another criminal who then goes and uses it against your family or holds you at gunpoint," said Hillsborough County chief communications officer Crystal Clark. "It's extremely important for us not to let these people get away and to do everything we can to get these illegal guns off of our streets." 
The sheriff's office says several hours went into scouting and surveilling the site where the gun deal was supposed to take place, ultimately deciding to meet with the suspects in an employee parking lot at a time when bystanders were unlikely to be around.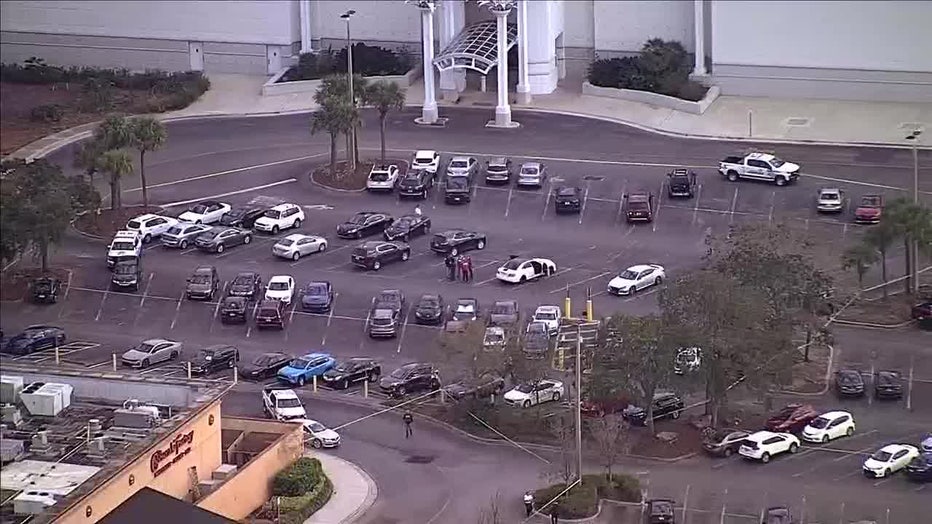 "We knew the employee parking lot had little to no people there prior to the transaction occurring and for that reason no one was injured in the process," said Clark. 
Clark says undercover drug, firearms, and human trafficking busts occur on a routine basis and incidents where things go wrong are rare.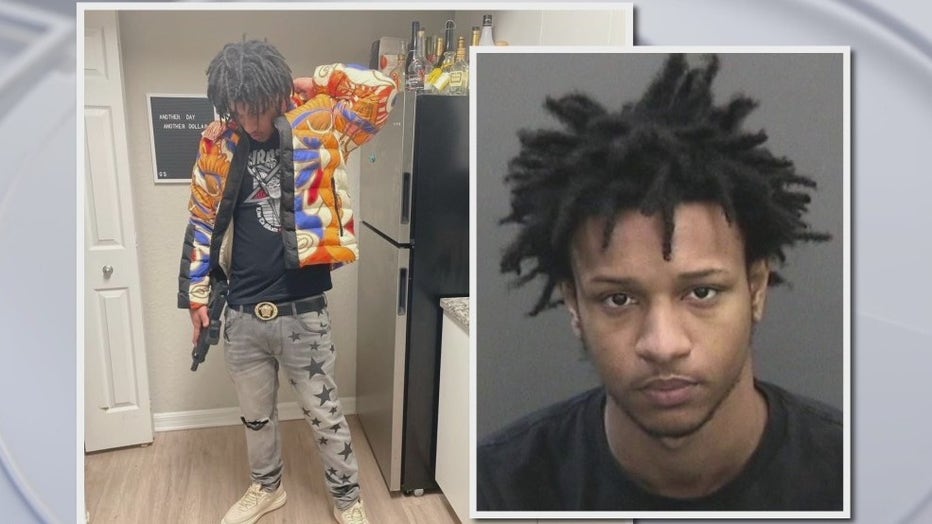 Jaycob Riley, 19. He is facing charges of armed robbery, attempted murder on a law enforcement officer (x5), and felon in possession of a firearm. (HCSO)
The last time an undercover sting went awry for Hillsborough deputies occurred during a 2018 a gun sale. The sheriff's office says a gun dealer and his passenger were shot after scuffling with an undercover agent in a Home Depot parking lot in Brandon. 
The sheriff's office says it has recovered at least 65 illegal firearms and made numerous arrests in busts since 2019. 
"If they are not meeting up with an undercover detective selling these guns, they're meeting up with a real criminal, someone else who is going to get ahold of them and use them in the wrong way," said Clark. "So, we want to make sure that we are taking proactive steps not only to stop crime in our community but just stop the criminals from being able to continue to commit crimes over and over again."
Gracia and Riley are both facing charges for armed robbery, five counts attempted murder of a law-enforcement officer, and felony possession of a firearm. 
Anyone with information about Riley's whereabouts is asked to call the sheriff's office 813-247-8200.