Hillsborough County prepares to pitch Ybor ballpark to the Tampa Bay Rays
TAMPA, Fla. - Every time a purchase is made in the area built for the Tampa Bay Rays in Port Ybor, a portion will go towards funding the ballpark.
At least, that's the plan.
"Taxpayers would not be responsible for interest or debt cost or operational costs," said chief Hillsborough County negotiator Ken Hagan.
He won't disclose numbers yet, but Hagan says the working idea is to create a special economic district which would include a stadium, housing, parks, a baseball museum and even a home base for law enforcement.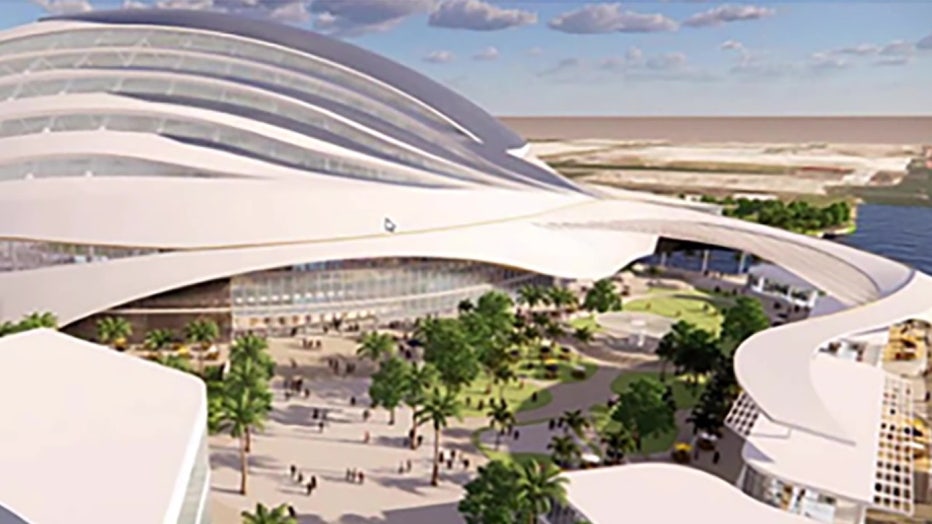 Hillsborough plans to not make taxpayers responsible for funding the ballpark.
RELATED: St. Pete and Tampa make their best pitches to Tampa Bay Rays
Tourist taxes would also be on the table. He expects Hillsborough will make an offer within a month.
"We've got a few T's that need to be crossed, and I's need to be dotted," shared Hagan. "But we are perilously close to being in a position where we will be able to present something formally and begin negotiations."
Though St. Petersburg won't confirm this, Hagan says they are believed to have already made a formal offer.
A third party report just made public says construction would bring 4,500 jobs to Pinellas County, paying an average of almost $93,000 a year.
Once finished, the Tropicana site redevelopment would help sell 31,000 hotel rooms, create 15,000 permanent jobs and nearly a half-billion in yearly spending.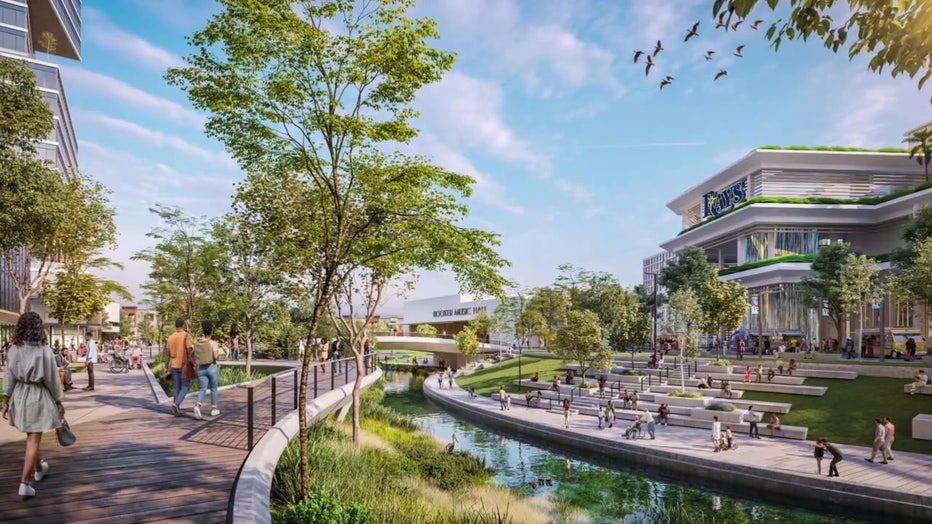 Hillsborough County officials believe that St. Pete also has an offer on the table.
READ: Rallygoers set sights on Gas Plant District ahead of Juneteenth holiday: 'St. Pete is not for sale'
"It is also an opportunity to fulfill our promise and obligation to ensure the economic opportunity that is created is rooted in intentional equity," St. Pete mayor Ken Welch said in January, when he announced the city had selected the Rays as the primary developer of the current Trop site.
Hagan acknowledges that one offer on the table could speed things up.
Hillsborough is likely to partner with developer Darryl Shaw to build on his Gas Worx property near Port Tampa, though that part of it is not finalized either, said Hagan.
"A significant amount of pressure, I think that we have a sense of urgency, both from Rays and St Pete but also from Major League Baseball and Commissioner Manfred."