Rallygoers set sights on Gas Plant District ahead of Juneteenth holiday: 'St. Pete is not for sale'
ST. PETERSBURG, Fla. - The Pinellas County chapter of "Faith in Florida" held a rally outside of city hall urging city leaders to prioritize the Black community in the redevelopment of Tropicana Field.
"I want the folks at Tropicana Field to hear us. St. Pete is not for sale. St. Pete is not for sale," the rallygoers chanted.
This rally comes days before Juneteenth, a federal holiday observing the emancipation of enslaved African-Americans in our country.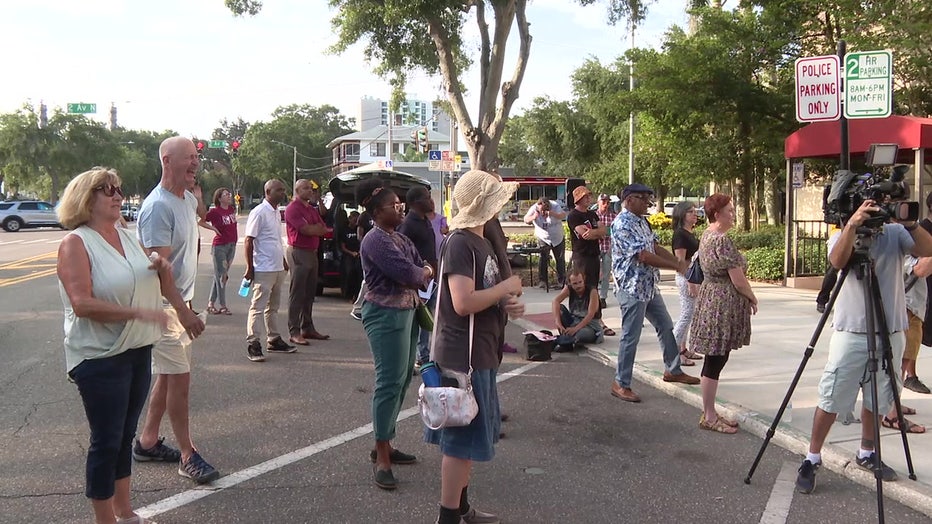 Rallygoers gather in St. Petersburg ahead of Juneteenth. 
"Going into Juneteenth, it should be where we are preserving our Black community all across the country, not just here today in front of city hall, which is still a celebration for us. But for all of us to come together being in the black part of our community that has not been restored back for us goes along with the whole history that we've always experienced," Alexa Manning, a volunteer for Faith in Florida who grew up in the Gas Plant District.
RELATED: St. Pete and Tampa make their best pitches to Tampa Bay Rays
Their eyes are on the Gas Plant District, part of the 86-acre property where Tropicana Field sits.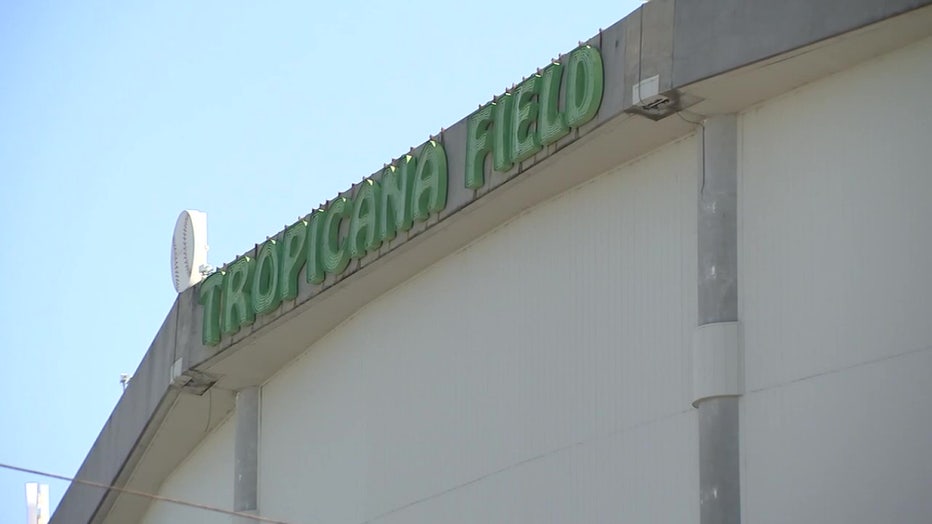 Exterior of Tropicana Field. 
Back in January, Mayor Ken Welch chose Hines-Rays out of four proposals.  Mayor Welch required all the developers vying for the project to include ways to honor the Gas Plant district's history in the plans.
"That's where we went to enjoy the weekend with our elders. There were a lot of Black-owned businesses. That's where we went to get barbeque, fried fish, crabs, and we also called it mango alley because every summer we looked forward to going to enjoy picking mangos as far as going to the Gas Plant area to do that," Manning said.
PREVIOUS: Rays not ready to commit to St. Pete despite mayor choosing team's own plan to redevelop Tropicana Field site
The Hines-Rays proposal includes a center of African-American history to make up for how the area condemned the city's Black residents to confined neighborhoods when the trop was initially built.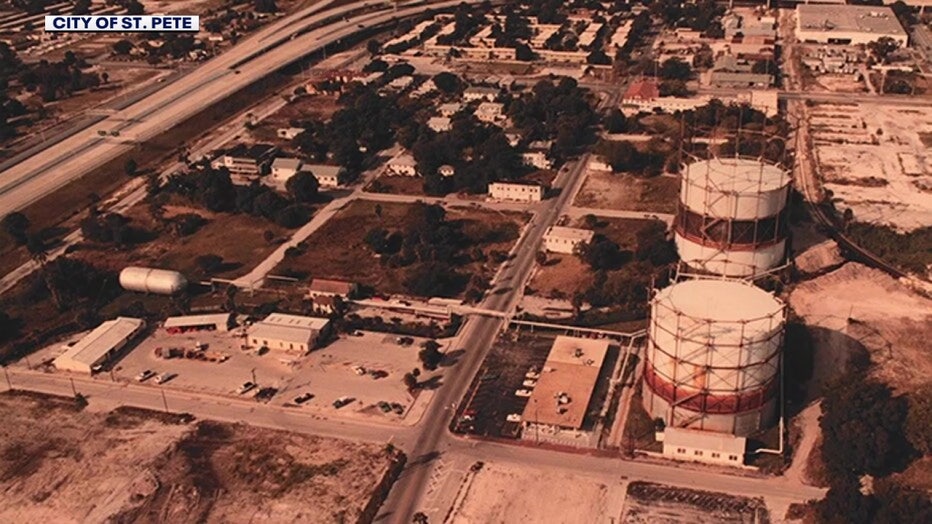 File: Historic photo of Gas Plant District.
Another message the "Faith in Florida" group had for city leaders was to make sure affordable housing is included within the Gas Plant and Tropicana Field redevelopment.
The Hines-Rays proposal promises 23% of its housing units will be affordable or workforce housing.