'It's old Florida': Blue Gator serves Dunnellon community, offers stop for state visitors
DUNNELLON, Fla. - There's a place on old US 41 right at the bridge over the Withlacoochee River where tall tales are told, the food is good, and the beer is cold.
Bob Jewett and his wife have been co-owners of The Blue Gator since 2009. 
"The neat thing about this area is it's old Florida," Jewett said. "A lot of people don't understand, everybody thinks of Florida as Disney World and concrete."
READ: St. Pete restaurant upcycles food to cut costs, eliminate waste
The Jewett's have invested everything in serving the Dunnellon community and the visitors who come up to experience the natural wonders of the Rainbow River and the Withlacoochee River.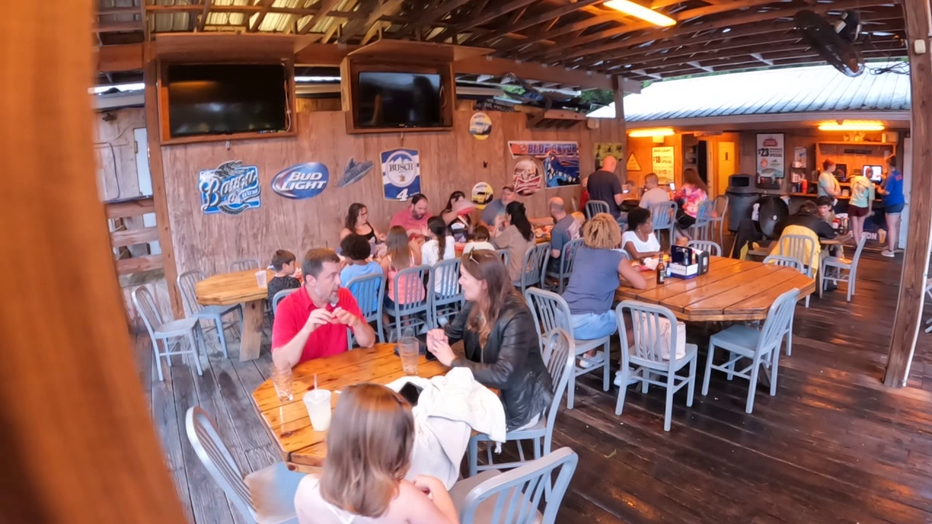 Jewett even said a lot of their customers come to The Blue Gator by floating down the Rainbow River. There are a number of rental groups that allow for inner tubes and other floats to travel on the natural spring waters of the river fueled by Rainbow Springs.
Down near the bridge where the Blue Gator is located, the Rainbow River meets the Withlacoochee River and the two waterways combine. The Jewett's are there to meet visitors that come up for a day trip and hope to expose them to some of the "old Florida" that the area has to offer. 
"We have a 12 room hotel called the Gator Den Hotel, we also have 18 boat rentals," shared Jewett.
MORE: St. Pete Beach waterfront restaurant closing after 15 years
And, they offer guided airboat tours to show visitors both rivers.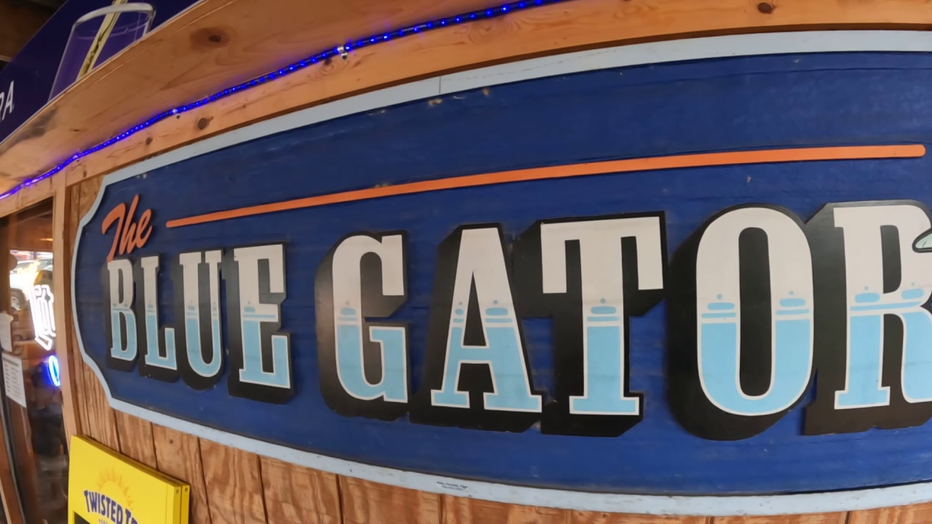 "We show you where the clear water and the dark water meet, and we take you back in the phosphate mines and show you alligators," Jewett said. 
It's not just alligators though.
"We see lots of birds, turtles, alligators, we see a lot of egrets. There's a lot of great fishing here," he said. 
In the end, Jewett's goal is to catch the interest of the casual visitor to get them interested in a return trip and possibly a longer stay, so they can learn and see how beautiful the area is.
You will find the Blue Gator Restaurant and Tiki Bar at 12189 South Williams Street in Dunnellon. You can see their menu and learn about the hotel and boat rentals by visiting www.blue-gator.com.