Krispy Kreme celebrates National Coffee day with coffee glazed doughnuts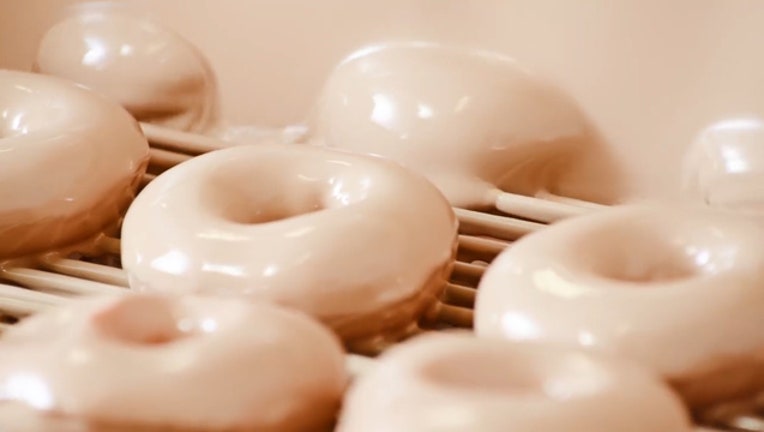 (FOX 13) - What's better than a glazed doughnut to go with your cup of coffee?
Krispy Kreme says it has the answer: A coffee-flavored glazed doughnut.
The iconic doughnut shop chain is celebrating National Coffee Day - which is Saturday, September 29 - by adding a hint of coffee flavor to its regular glaze for a whole week.
Starting Monday, September 24, the Krispy Kreme glaze waterfall will have a hint of coffee flavor mixed in.
Krispy Kreme said it is also launching a new Glazed Doughnut flavored coffee, which will become a permanent addition to the menu. You'll be able to give it a try because Krispy Kreme says it will give you a free cup on National Coffee Day.
Coffee glazed donuts will only be available for a week, though, so pick one up at a participating Krispy Kreme.