Lightning blasts chimney from Pasco County home
BAYONET POINT, Fla. - Firefighters say lightning ripped a hole in a Pasco County home overnight, reducing the chimney to a pile of bricks.
Residents and neighbors said it sounded more like an explosion.
According to Pasco Fire Rescue, it happened late Thursday in the Wedgewood Condo Community of Beacon Woods.
Firefighters arrived and found the chimney destroyed, with bricks strewn across the roof and the yard. After investigating, they determined lightning was to blame.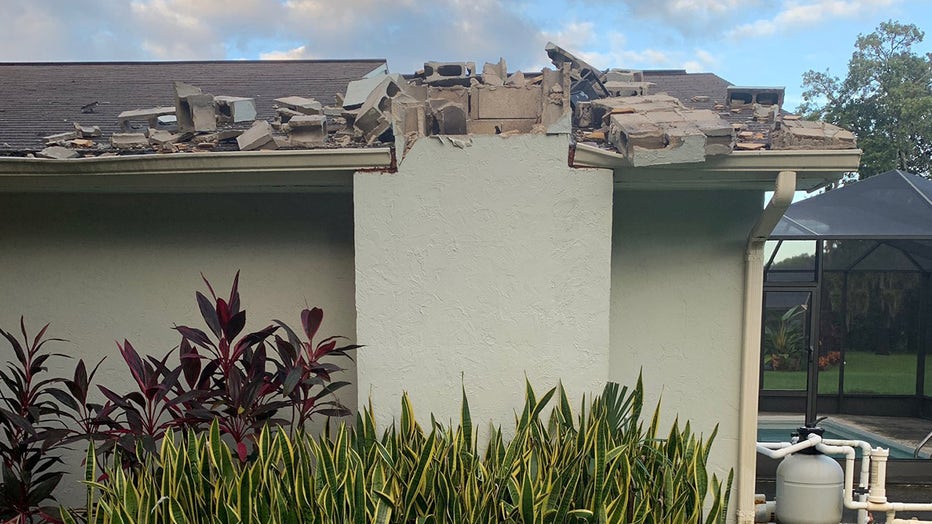 No one was injured, but neighbors Roger and Eileen Ahl said it was a "terrible noise."
"It looked like it was hit with a bomb almost. It just exploded," Eileen told FOX 13 News.
The Ahls were watching TV around 10 p.m. when they heard the strike.
"You jumped up and the 70-pound dog jumped on my lap. It scared the liver out of him," Eileen said.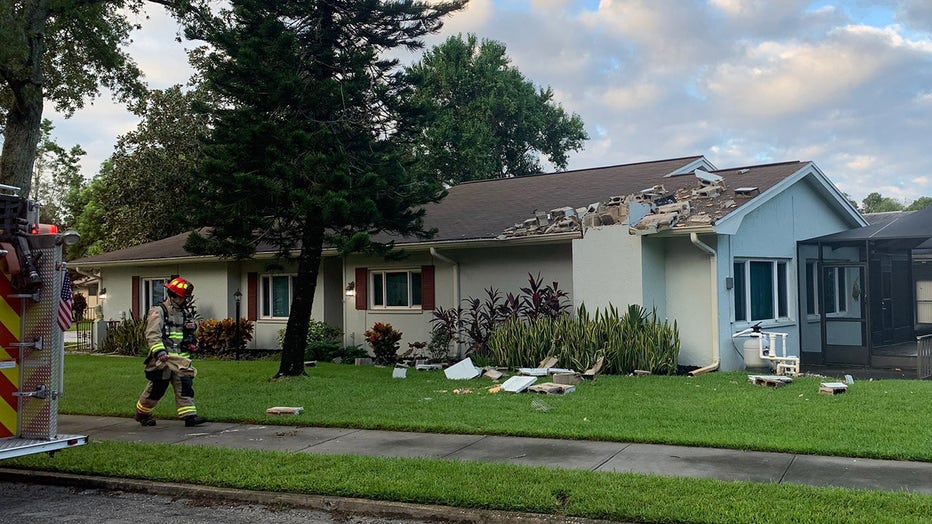 Another neighbor, Geraldine Potter, heard the "boom" and saw the damage later when she took her dog for a walk.
"Oh my God, I saw someone before get hit by lightning, but this is bad. This took a house away, that's bad," she said.
Those who spoke to FOX 13 said storms had passed through the area, but they thought the weather had calmed down when lightning struck. That's why firefighters warn, if you can hear thunder, lightning can strike.