Manatee County deputies search for porch pirate suspect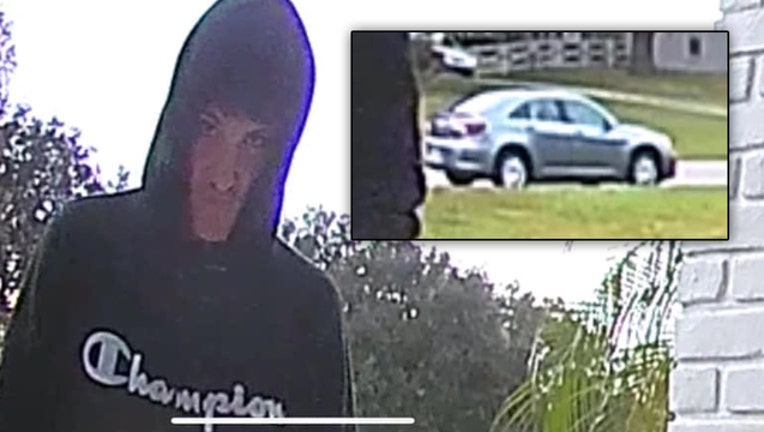 article
BRADENTON, Fla. (FOX 13) - Investigators are searching for a porch pirate suspect who stole packages from a Manatee County home.
Deputies with the sheriff's office said the crime occurred in the Mill Creek area of the county.
"Do you recognize this thief?" according to a Manatee County Sheriff's Office Facebook post. "He took it upon himself to steal packages from a house in Millcreek, a real life porch pirate. Let's give him 3 squares and a cot for Christmas. Let us know who he is!"
The agency released surveillance images of the suspect and possible getaway vehicle. The suspect is seen wearing a dark-colored hoodie with the brand name, "Champion," written on it. The suspect's vehicle appears to be a silver four-door car.
Anyone with information is asked to call the Manatee County Sheriff's Office at 941-747-3011.