Massive tree falls on car in Tampa neighborhood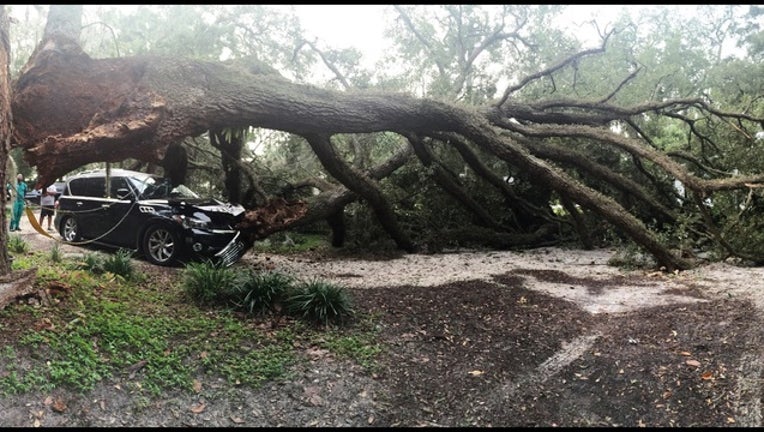 TAMPA (FOX 13) - A large tree came crashing down in a north Tampa neighborhood Saturday morning.
The downed tree, which is on a residential property, blocked part of 109th Avenue.
A parked SUV sustained some damage after being hit by part of the falling tree. No one was injured, witnesses said.
It's unclear what caused the tree to come down, but nearby residents said it was very old.