MCSO: Officers shoot at convicted felon in stolen vehicle accused of running over Manatee County deputy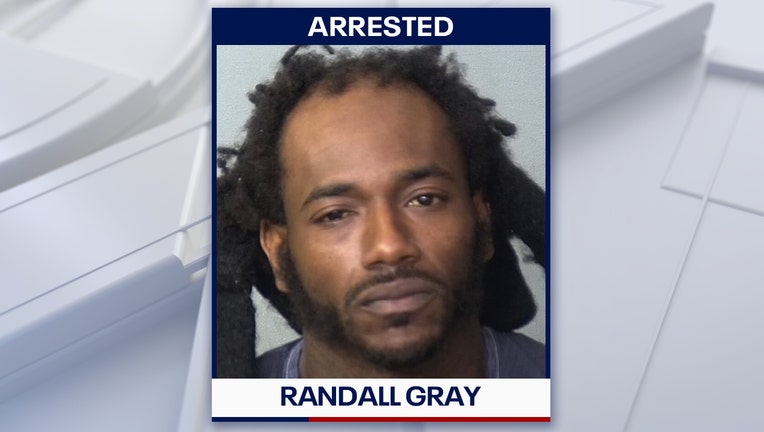 article
PALMETTO, Fla. - A Manatee County deputy is recovering after investigators say he was run over by a convicted felon out on bond after authorities tried to pull him over for driving a stolen vehicle.
Police in Palmetto say they reached out to the Manatee County Sheriff's Office for backup around 10 p.m. Tuesday night as they tried to apprehend a man driving a stolen vehicle in the 700 block of 17th Street West. 
When deputies arrived, they say they saw officers with their firearms drawn and giving verbal commands for the driver to get out of the vehicle.  
According to MCSO, a uniformed deputy in a marked patrol vehicle parked in front of the stolen vehicle with their vehicle's emergency lights activated and exited on the driver's side with their firearm drawn.
Deputies say the driver continued to ignore commands and accelerated the vehicle toward another uniformed deputy standing nearby. That deputy, while trying to get out of the way of the moving vehicle, was run over by the suspect, according to MCSO.
READ: Citrus County deputy critically injured after being struck by 19-year-old while directing traffic: FHP
Investigators say that's when officers and deputies fired at the suspect, but the stolen vehicle continued until the driver, later identified as 38-year-old Randall Gray, crashed into a tree about 70 yards away.  
According to MCSO, Gray crawled out of the vehicle and ran before K9 deputies arrested him a short while later. Investigators say he had an injury to his hand at the time of the arrest. A passenger in the vehicle with Gray was uninjured and was cooperative with law enforcement, according to MCSO.  
READ: Hillsborough firefighter who won't recover from 'catastrophic accident' to donate organs to save others
The injured deputy was taken to an area hospital with trauma to his legs. He has since been released.
Investigators say Gray is a convicted felon who was out on bond from Sumter County for possession of a firearm by a convicted felon at the time of the incident.
He has been charged with attempted murder of a law enforcement officer. Additional charges are pending.  
READ: Apollo Beach teen arrested for murdering man at Riverview Wawa, deputies say
"We are very fortunate the deputy survived this unnecessary act of violence committed against him while he was simply doing his job.  It's disturbing this habitual convicted felon was out on our streets and able to commit more crimes," said Sheriff Rick Wells.
The deputy who fired shots is on routine paid administrative leave while an investigation into the shooting, and an internal investigation is conducted.