Mouse removed from kindergarten classroom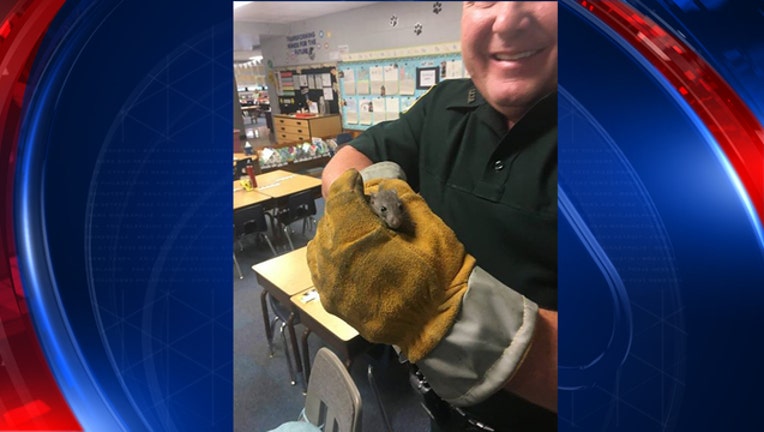 article
GENEVA, Fla. (FOX 13) - A mouse learned quite the lesson after being removed from a school.
A Seminole County deputy managed to capture a field mouse after it ran into a kindergarten school at Geneva Elementary, located at 275 1st Street in Geneva, Fla. The agency said the mouse ran behind a bookshelf just as school was beginning last week. That's where Deputy Andre Shoucair found a "nervous new friend."
"Thank goodness I kept my gloves from fire school," the deputy told the agency. "He gnawed on those all the way to his new home in the woods."
Seminole County Sheriff's Office shared a photo on their Facebook page of the smiling deputy holding the small mouse with the thick, yellow and gray gloves. The "mouse is no longer in the house," the agency wrote.