New Port Richey company helps families install extra deadbolts after missing toddler wanders from home
NEW PORT RICHEY, Fla. - A volunteer and former Marine found 2-year-old JJ on Friday – 24 hours after the toddler disappeared. The little boy got out of his home while his mom was napping on Thursday, and it started an all out search in Hernando County. 
The story sparked a conversation between Paul and Bianca Micklow, who own Amerikey Locksmith in New Port Richey.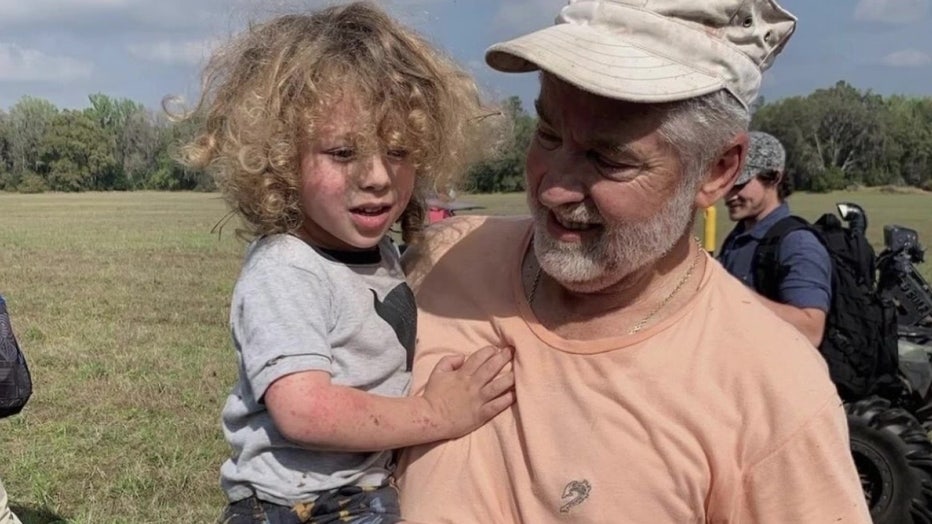 "We are like 'how can we help our community and bring awareness to this?'" said Paul Micklow. 
RELATED: 'It's a miracle': Toddler recovering after wandering from Brooksville home, spending 24 hours outside
One solution came to mind: Donating and installing locks to any parents with young children. In particular, a one-sided dead bolt. 
"We put it at the very top of the door, and we can make adjustments according to the kids' height but most of them will be a foot down the door, so they can't reach it," said Paul.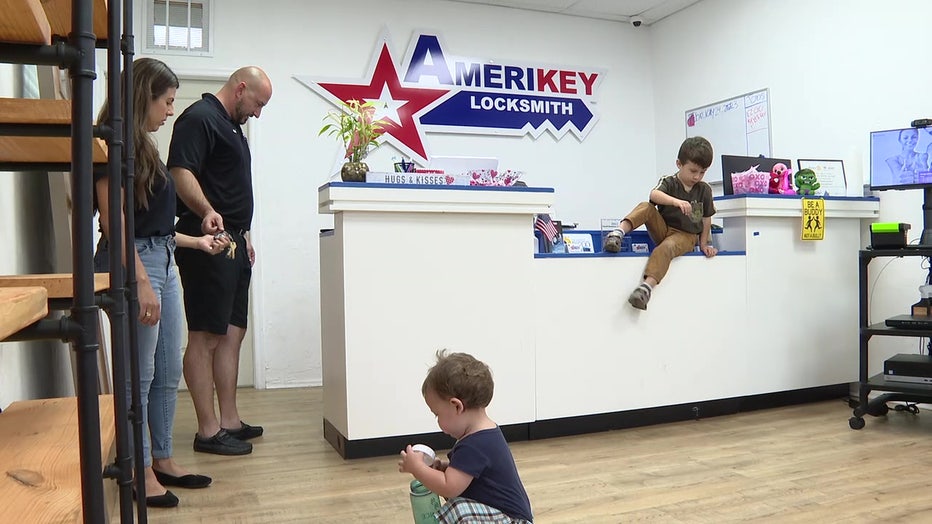 Bianca Micklow said the top door lock makes it hard for kids to reach.
"With that top dead bolt, little kids can't reach that. They can't reach that. Even if they're trying to take a chair or something. That gives you enough time to look, and they can't do it," said Bianca. 
As parents of two boys, they understand how quick kids can be. 
"You could be watching your kid, turn around a second this 2, 3, 4-year-old is already out the door," said Bianca. "The locks are right at their level they can reach it and turn it."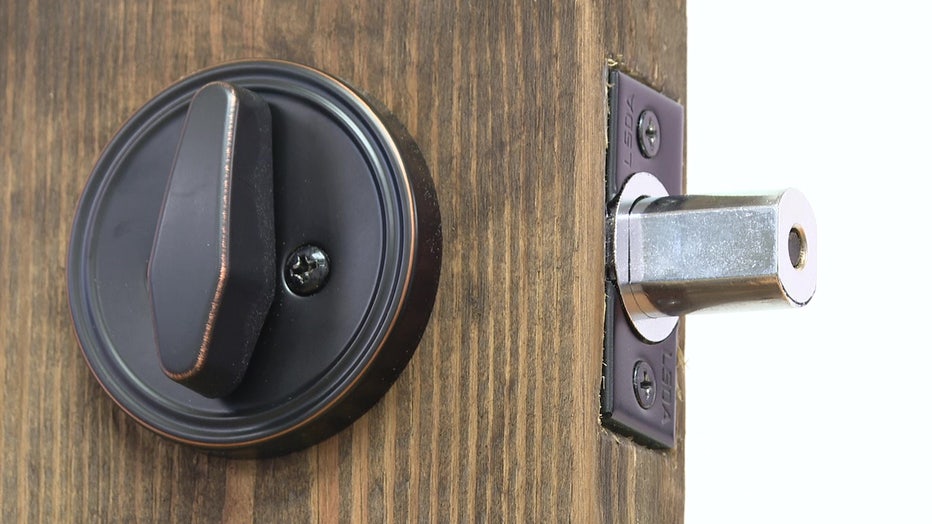 Response from the community continues to grow. Paul said the phone have been coming in, and they've received about 500 calls and Facebook messages.
They've already placed an order of hundreds of deadbolts, and they plan on scheduling appointments to install, very soon. They want to help each person in safeguarding their homes and providing families with that extra security. 
"We just want to give back, and we don't want any barriers where it maybe a financial situation or a lack of education on the types of locks for kids," Paul said. "We just want to go out there and take care of it and hopefully prevent what happened to JJ and another parent."
For more information, visit Amerikey Locksmith's Facebook page.