Deputies shoot, kill man following domestic disturbance in Citrus County
DUNNELON,Fla. - A domestic disturbance turned deadly Friday night when deputies shot and killed a man who allegedly pointed a weapon in their direction.
The Citrus County Sheriff's Office says it all began when it received a 911 call around 5:30 p.m. regarding a verbal altercation on the 8000 block of Wind Break Terrace North in the Mini-Farms area of Dunnellon.   
Deputies who responded to the scene say while they were interviewing the complainant, the suspect drove up and put his vehicle in park. They then turned their attention to the suspect, who was known to law enforcement, and gave him verbal commands, but he would not comply.
Instead, the suspect allegedly reached into a part of the vehicle deputies couldn't see, turned and pointed a gun in the direction of the three deputies on the scene.  That's when Citrus County Sheriff Mike Prendergast says the deputies were forced to shoot and kill the man. 
"Deputies have a right to go home to their families at the end of their shift," Prendergast stated. "We train for these types of situations. We train very rigorously and our deputies did exactly what they are trained to do, which is to use a minimal amount of force with verbal commands. And very immediately the deputies had no choice, but to use deadly force to protect their lives and protect the complainant."
Prendergast says he doesn't have many details about the domestic disturbance that led to the deadly shooting, but told FOX 13 that both the suspect, whose name has not been released, and the complainant are both known to authorities.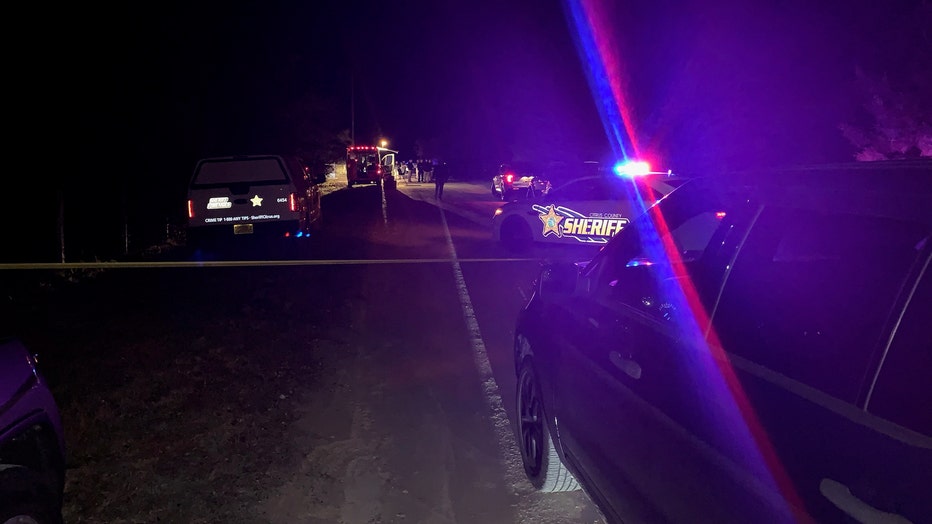 "This person was clearly violent by nature and we have incidental reports that have come in about his violent tendencies," Prendergast said. "Of course, your heart goes out to the victim who called this in because they were within close proximity of all of this happening and had to witness what our deputies had to go through. The trauma of that, in and of itself, is very devastating for the victim, but it's also very devastating for our deputies who are out here."
The shooting is under investigation and the three deputies involved will be placed on paid administrative leave pending the outcome. No deputies were injured in the incident. 
"Any day, any time, you can get a call like that and you never know if you are going to get a good encounter or deadly encounter with someone you come in contact with," Prendergast shared.