Suspect, accused of robbing 2 children, shot by St. Pete officer
ST. PETERSBURG, Fla. - A teen, who was suspected of robbing two children at gunpoint, was shot by a St. Petersburg police officer during an unrelated incident of suspected domestic violence.
The Pinellas County sheriff says the shooting happened Wednesday afternoon in the area of 13th Avenue South, just west of 25th Street. Pinellas County Sheriff Bob Gualtieri said it started with a 911 call to St. Pete police about a man with a gun, who was arguing with a woman and trying to take the woman's phone. 
The caller said the man and woman were near Wildwood Park, at 1000 28th Street S. The man, later identified as 17-year-old Christopher Tonsel, ran in the direction of 13th Ave. South.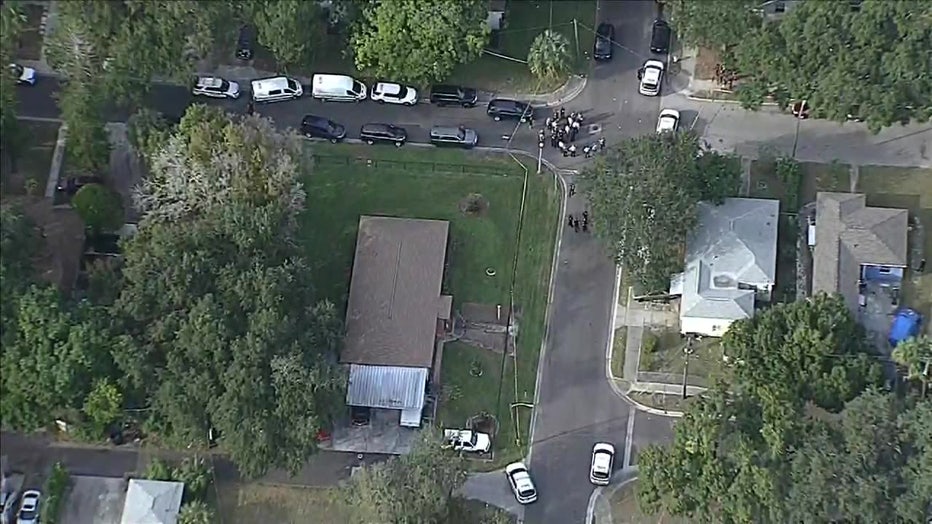 Meanwhile, K-9 officer Leighton Williams was in the 2400 block of 13th Ave. S and got out of his vehicle to try and track down Tonsel, who the officer saw run between two homes in an effort to hide.
Sheriff Gualtieri said Officer Williams and his K-9 chased Tonsel, who the officer said had a gun in his waistband. Officer Williams said he gave Tonsel verbal commands to drop the weapon, but instead, the officer said Tonsel reached for it.
The sheriff said Officer Williams fired one shot at Tonsel, hitting him in the torso. The teen was taken to the hospital in critical condition.
St. Pete PD Chief Antony Holloway said the teen is also the suspect in an armed robbery that happened Sunday, October 17, where a 10 and a 15-year-old were robbed at gunpoint.
If he survives, he will be arrested in that case.
Members of the Pinellas County Use of Deadly Force Investigative Taskforce are investigating the officer-involved shooting.
Officer Williams will be placed on routine administrative leave.
UPDATES: Get news alerts and updates in the free FOX 13 News app