Officials seek information on severely injured dolphin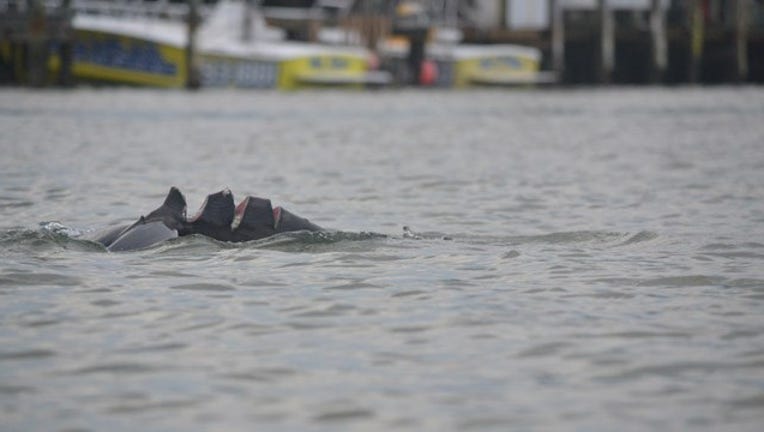 article
Law enforcement is looking for anyone with information about a bottlenose dolphin with severe boat propeller wounds to its back and tail.
The dolphin was spotted at John's Pass in Madeira Beach and its injuries were reported to the St. Petersburg Police Department last week.
The dolphin's injuries are considered life-threatening and the Clearwater Marine Aquarium is currently monitoring its condition.
NOAA's law enforcement office is investigating whether people were illegally feeding it or chasing it, which may have led to the dolphin's injuries.
Experts are asking boaters not to feed the animal and to stay at least 50 yards away to prevent further harm. They also want to remind those on the water not to interact with the dolphins.
"The health and welfare of wild dolphins is severely compromised when humans feed them and closely interact with them. Human-fed dolphins change their normal wild behavior and run a greater risk of being injured by boats, becoming entangled in fishing gear, or ingesting dangerous items such as fishing hooks and contaminated food," said NOAA officials in a release.
Interacting with dolphins can also result in charges or fines.
Investigators are hoping witnesses or anyone with information about the dolphin or suspicious activity surrounding the dolphin will contact them. Tips can be left anonymously on their hotline: 1-800-853-1964.
To report any dead or injured marine mammal, you can call 1-877-whale-help or 1-877-942-5343. There is also a smart phone app called "Dolphin and Whale 911" available for download.