Organization helping injured veterans, first responders maintain independence
TAMPA, Fla. - A small organization with a big mission helps injured veterans and first responders remain independent.
Carol Lansford, the executive director of Valor Service Dogs, helps veterans and first responders improve their lives and regain their independence by providing a free service dog.
"They have a buddy and a best friend that kind of helps them through their dark days and is there to celebrate with them on their good days," Lansford explained.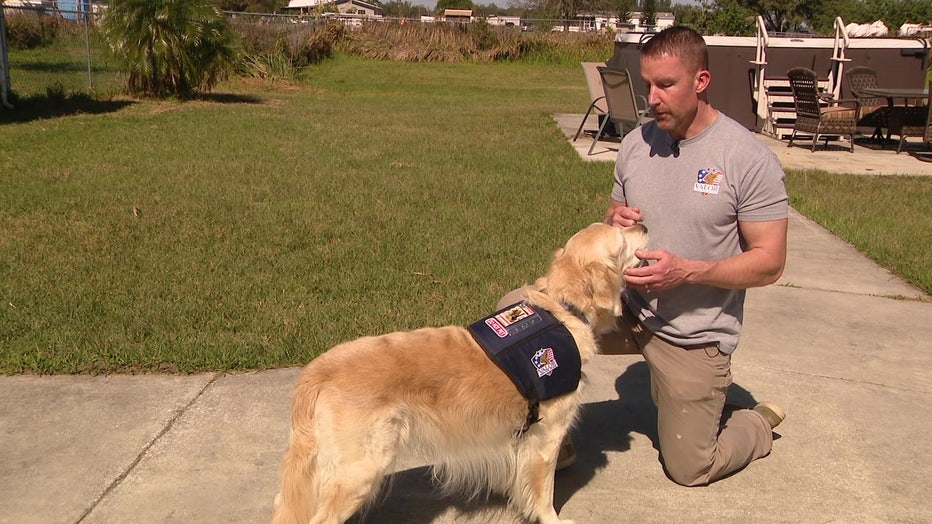 WHAT'S RIGHT: Hillsborough County program turns trash into treasure
Veteran Ryan Bodge said he doesn't go anywhere without his Valor Service Dogs pet, Bradley. 
"Bradley has changed my life significantly," said Bodge. "Bradley has changed my perspective on life. He's forced me to slow down." 
Bodge joined the military in 1992. He was deployed to Iraq and Afghanistan a total of eight times after 9-11. Then his life changed in 2006 when an enemy rocket exploded near his platoon. 
"I ended up getting knocked to the ground and I had a perforated eardrum. I lost consciousness for a short period of time, regained consciousness and got back in the mix," Bodge explained. 
MORE: Mentorship for young women builds self-esteem for the future
He retired in 2020, but still had not recovered from his injuries.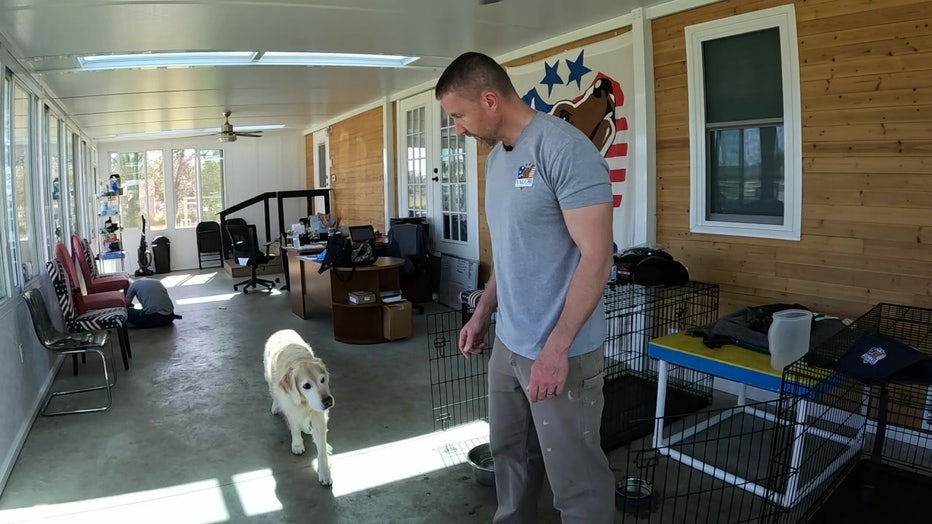 "I was still in a rough place the majority of the time, and one of my therapists recommended a service dog," Bodge said. 
That's where Lansford came in. She started Valor Service Dogs after her husband was injured in Afghanistan.
"I had gotten my degree in psychology with an emphasis in animal learning, and after he was injured, I learned about service dogs for veterans and decided to take my degree and start a non-profit to help other veterans," said Lansford. 
READ: Bay Area teacher inspires underserved students through education: 'Learning is cool'
Valor Service Dogs consists of six volunteers who have placed 15 dogs over the course of seven years. 
"It just takes a few people who are very passionate, very hard-working, and we all have the same end-goal in mind. As a small team, we can still make a pretty big impact," Lansford said. 
For more information about the program, visit www.valorservicedogs.org.