Pier could be gone within months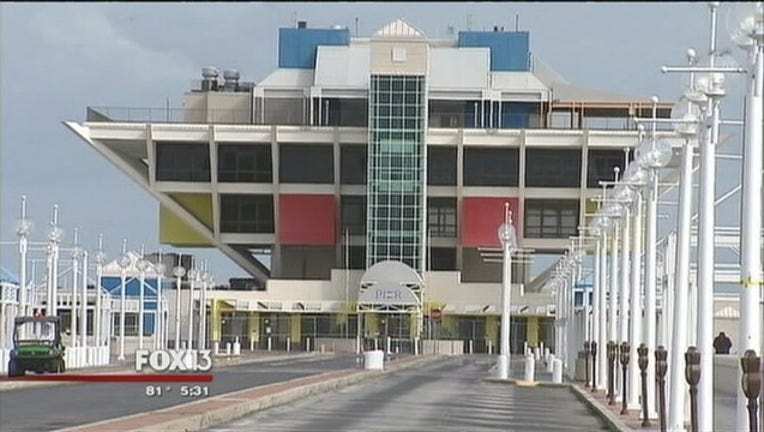 article
The inverted pyramid pier head that has been a centerpiece of downtown St. Petersburg could be gone by Halloween.  If the City Council approves a $3.1-million demolition contract this Thursday, city engineer Tom Gibson said dismantling of the pyramid could start in early August and be finished within 60 days. 
Because the structure does not touch the water, the only permit required is a city demolition permit, which has been issued.
Demolishing the rest of the St. Petersburg Municipal Pier is more complicated.  That requires a permit from the U.S. Army Corps of Engineers, and federal requirements include "cultural mitigation." 
The bridge of the pier and the deck around the inverted pyramid were part of a 1926 Million Dollar Pier, eligible for inclusion in the National Historic Registry.  A draft memorandum of understanding between city, state, and federal agencies calls for historic markers on the new St. Pete Pier, preservation of some artifacts, and documentation of the current pier. 
"We can do very, very detailed drawings so that researchers in the future can go back and look at the pier and look at really how it was designed," St. Petersburg Preservation president Emily Elwyn explained. 
The draft MOU also promises to document the work of inverted pyramid architect William Harvard and other local architects.
"So many mid-century architects worked in St. Petersburg and have some really iconic structures and we don't have a good list of what they've done, where their structures are and what to look at preserving in the future," Eywyn said.
Gibson did not know how much longer it will take to secure a federal demolition contract.  The entire demolition is supposed to take 180 days, with much of the concrete rubble used to shore up seawalls at Albert Whitted Airport.