Prosecution's star witness takes stand in trial against psychic accused of stealing $1 million
TAMPA, Fla. - In a Tampa courtroom Wednesday, self-proclaimed psychic Jaycee Wasso came face-to-face with the woman who claims she conned her into stealing a million dollars from her wealthy older husband.
The prosecution's star witness, Lin Halfon, took the stand and explained how she was tricked and manipulated from the moment she first met Wasso.
Halfon says Wasso approached her while she worked at a Tampa mall.  Halfon said in their first encounter, Wasso gave her a dark and scary fortune.  
Tampa Bay true crime files: Woman allegedly duped by psychic to extort husband's money
"She said she feels a very bad energy from me -- that this bad energy is a curse that comes from generation to generation," recalled Halfon.
Halfon said Wasso told her a family curse loomed over her and the only way to chase away evil demons was to pay up and perform rituals.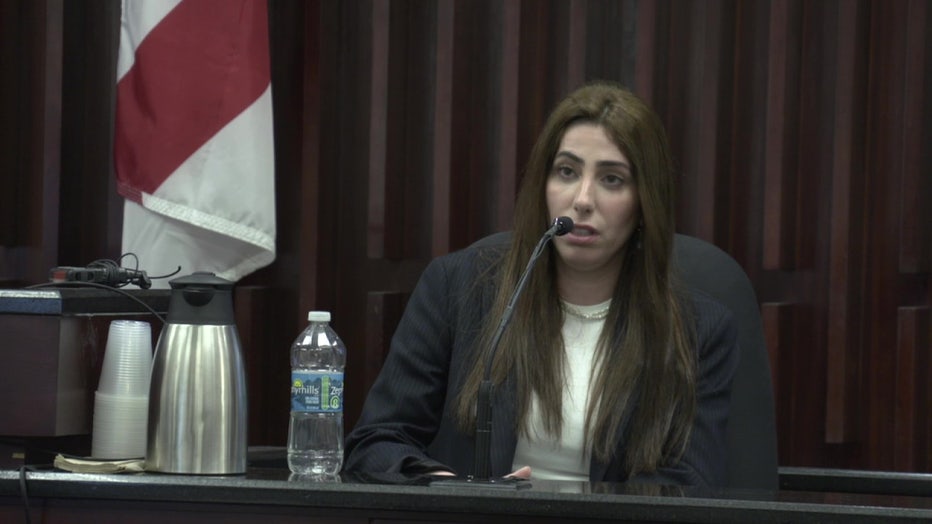 Lin Halfon testifies in court. 
"When you breathe in, you breathe in the good energy and when you breathe out, you breathe out all the bad energy, all the demons, so the bad things that are inside of you," testified Halfon.
Halfon testified Wasso told her breaking the curse would require $4,000 in cash along with an unusual ceremony involving an egg. When it came time for the egg ceremony, Wasso's mother also participated.  
Halfon described the ceremony for the jury: "They're going to take the evil curse that's on my family, take it off from the egg that's what the egg is here for, but I am going to crush it," explained Halfon.
PREVIOUS: Lawyers in fraud case argue psychic kept 'evil spirits' from client accused of stealing $1 million
Scared and desperate, Halfon agreed to the payment and the ceremony.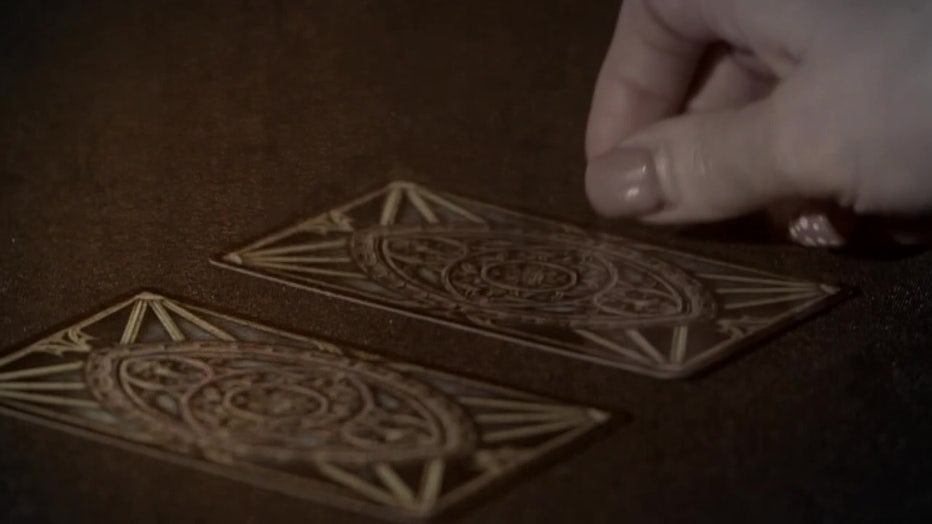 File image of tarot cards. 
"Then they told me to crush the egg with my right leg, and then I did it," explained Halfon. "There was a black thing coming out of the egg." 
Halfon recalled seeing Wasso and Wasso's mother react after seeing the black substance.  
"They started screaming, and they went to their knees and looking at the sky and screaming at the same time," said Halfon.
Halfon said the next two years saw a flurry of text messages from Wasso demanding more cash to chase way evil demons.
Eventually, she says Wasso raised her price to a million dollars.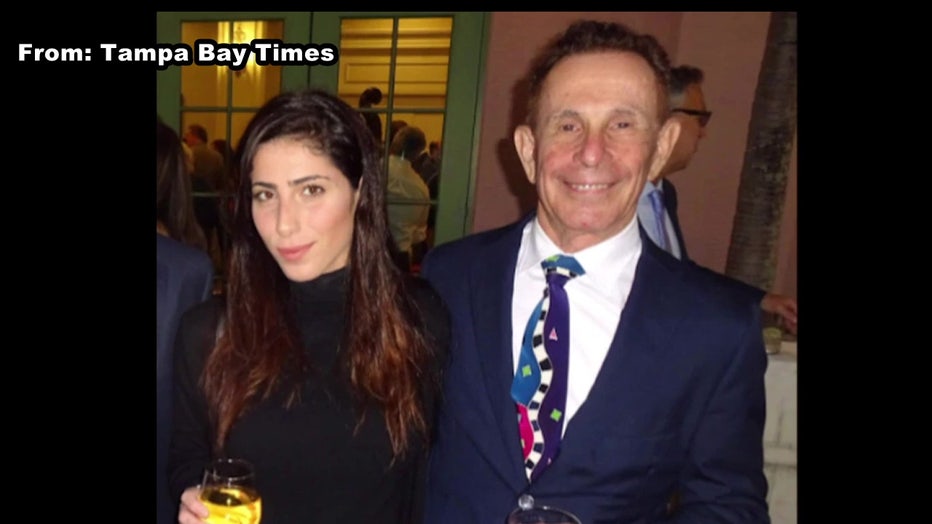 Lin Halfon and husband Richard Rappaport. 
She convinced Halfon, to lie and steal the money from her wealthy husband Richard Rappaport, who was 50 years older than Halfon.
PREVIOUS 'Psychic' accused of scamming Tampa businessman out of $1 million points finger at estranged husband
Halfon headed to an Amscot with a million-dollar check but was turned away twice.
Investigators say Wasso then recruited her then-husband Joey Evans and his father John Evans to get the check cashed in New Jersey.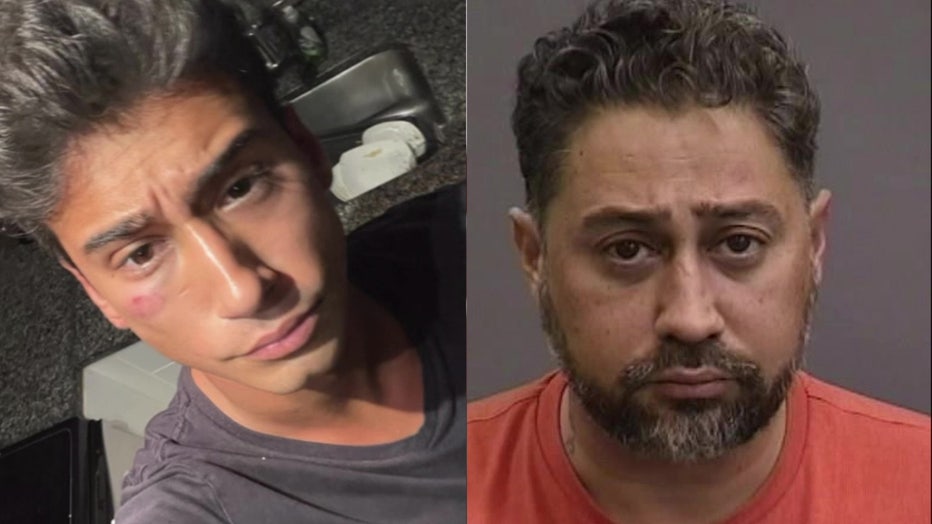 Wasso's ex-husband Joey Evans, and his father John Evans. 
Halfon served 13 months in jail for her involvement in the scam. Now, she wants her fortune-teller to go away even longer.
Wasso's trial could wrap up by Friday.