Bradenton Police K9 Liberty recovers after snake bite during training
BRADENTON,Fla. - K9 Liberty is a born tracker. And as a K9 with the Bradenton Police Department, she and Detective Lixa Moyett work to track down the scent of missing persons.
During annual training in Tallahassee, K9 Liberty waded in shallow water and suddenly let out a yelp, signaling she needed help.
"It was scary. It was very noticeable and distinct to the snake bites," said Detective Moyett.
Within minutes, she was at a local veterinarian's office where the doctor said she was bitten by a Cotton Mouth snake. 
RELATED: Bradenton police K9 bitten by snake during search-and-rescue training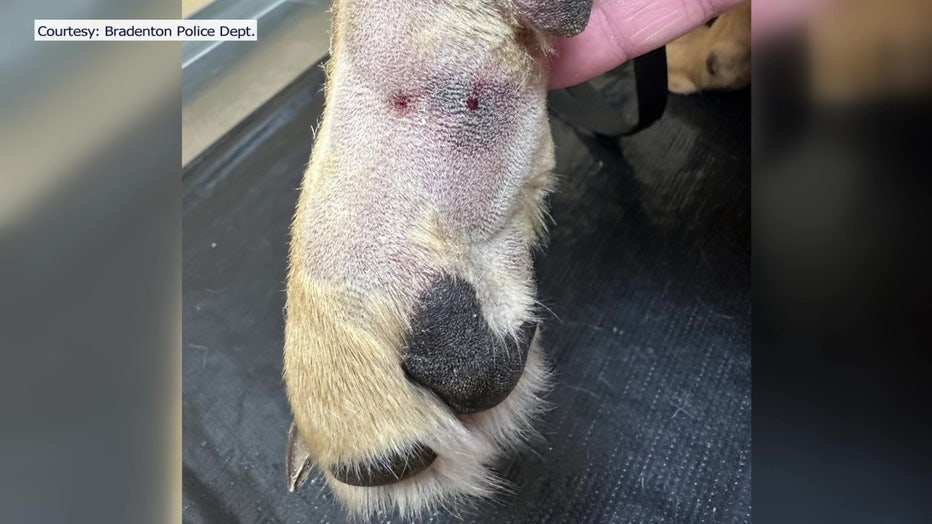 Liberty's paw swelled, but a prior vaccine to protect her against snake bites did its job.
"It minimizes the impacts of the venom, and it helps with the swelling and the coagulation of the blood after the bite," said Detective Moyett.
Liberty was back to training before the week was up.
"I was not going to let her do that, but she was eager to do that," said Detective Moyett. "She got out of the car and just positioned herself for me to put that vest on her, and she did absolutely great."
READ: Snake slithers into Bradenton home and hides under dresser, police say
Crotalus Atrox Toxoid, known as the "rattlesnake vaccine," lessens the severity of effects and pain from the bite. It also protects dogs against various North American venomous snake bites.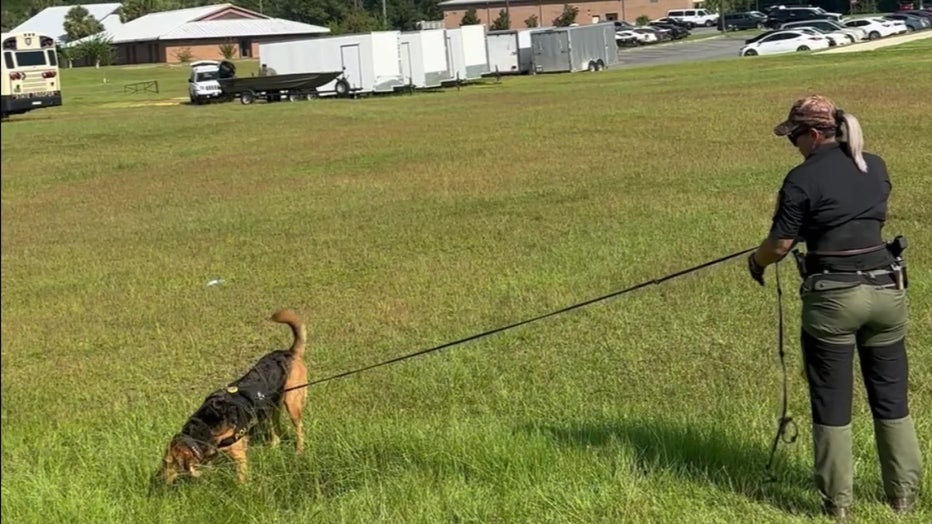 "It does protect against rattlesnakes, moccasins, cotton mouth being the big ones. Certain areas of the country will be more prone to it than others. We see a lot here in Florida," said Dr. Pamela Wright, a veterinarian with Fur Ever Friends Animal Hospital in Arcadia. 
Wright said the vaccine is vital for many dogs – not just police K9's.
"All the dogs that these law enforcement agencies are putting on training on time and money into it makes a lot of sense for those dogs and here in Florida, hog hunters and all the people who go out hunting with their dogs," said Dr. Wright.
K9 Liberty qualified and passed her training, including the K9 Good Citizen test. Detective Moyett said she is thankful to have her partner by her side.