60-mile-wide 'no drone zone' planned for Super Bowl Sunday; violators could face $30,000 fine
TAMPA, Fla. - Soon Raymond James Stadium is going to be the center of a new "no drone zone" because of the Super Bowl.
On Wednesday, local and federal law enforcement announced their plans to restrict drones from flying anywhere near the Super Bowl and the activities associated with it.
"The message is clear," said Hillsborough County Sheriff Chad Chronister. "Keep the drones at home."
Starting this Friday at 10 in the morning, you won't be allowed to fly a drone over the stadium or within a two-mile radius of the Riverwalk downtown, where the Super Bowl NFL Experience is being staged.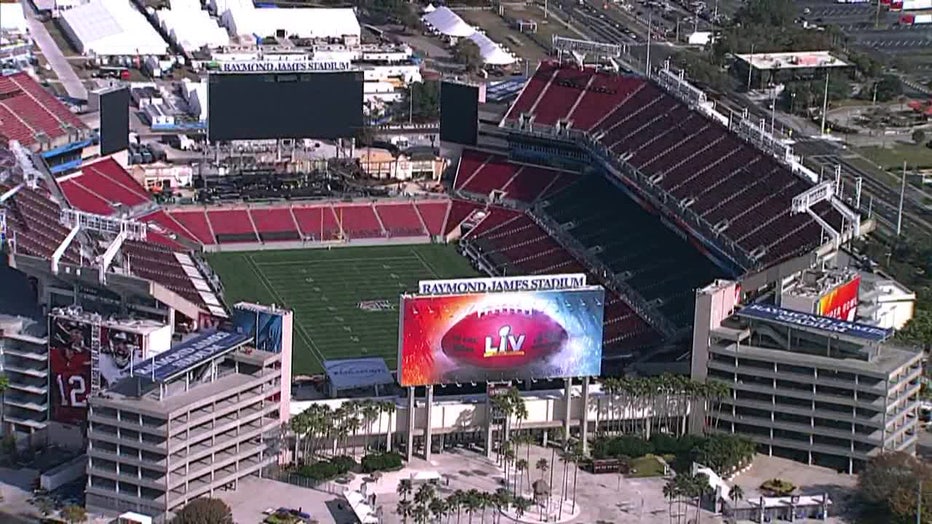 On Super Bowl Sunday, the rules will tighten up quite a bit.
Starting an hour before game time, at 5:30 in the afternoon, you won't be allowed to fly a drone within a 30-mile radius of the event.
"A 30-mile radius is a long way," noted FAA spokesman Kevin Morris. "It goes out past Clearwater and all the way out to the east as well."
The radius is so extensive, it even includes part of Lakeland.
Law enforcement says drones can pose a danger to the aircraft that will flying overhead at the game. If a drone crashes, someone on the ground could get hurt.
"The message is simple," added Chronister. "Don't let the curiosity of grabbing some real cool footage land you in some really serious hot water."
If you get caught, you could face jail time, and fines of up to $30,000.
To find out details of where and when drones can or can't fly, the FAA suggests using the B4UFLY app.
Additional information on the Super Bowl restrictions can be found on the FAA's website.