RECALL: Great Value Macaroni and Cheese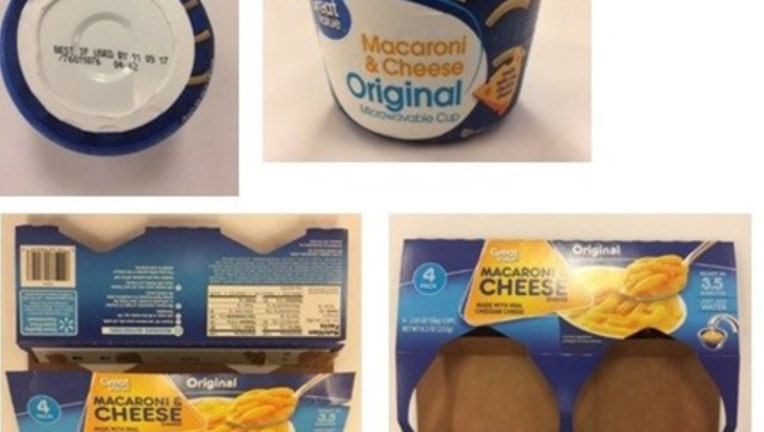 article
A recall is being issued for macaroni and cheese due to the possibility of Salmonella contamination.
The products included in the recall are Great Value Macaroni and Cheese from TreeHouse Foods, along with Cheese Club and Big Win brands.
TreeHouse Foods says the supplier used milk powder in the seasoning that has the potential for Salmonella contamination, a release said.
The product was distributed to stores nationwide.
So far no illnesses have been reported.
Click for the full list of products affected by the recall and their Best By Date.
Consumers who have the product are being urged to dispose of it or return it to the place of purchase for a full refund.
Anyone with questions can call 1-800-756-5781.