Report: Florida among worst states for teachers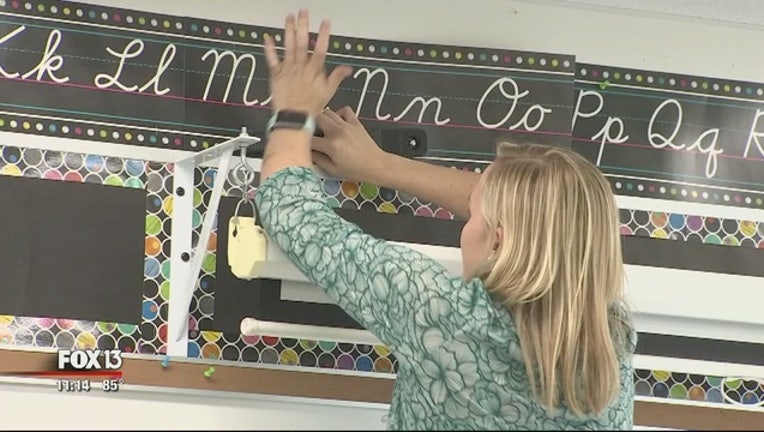 article
TAMPA (FOX 13) - Florida is ranked among the worst states for teachers, according to a new breakdown of school districts nationwide.
An analysis by WalletHub ranked Florida in the bottom five as best places for teachers to thrive.
"In the past 20 years, we've gone from being 27th in the nation to being 44th in the nation in public school funding," said Rob Kriete, the president of the Hillsborough Classroom Teachers Association.
Kriete said he was not surprised. Teachers unions said working conditions and pay in Florida are worse than the national average.
"Teachers are doing a fantastic job despite that, but it really creates a huge challenge for us to actually keep and recruit teachers," said Kriete.
He said classrooms are full and educators work second jobs just to pay bills, showing a need for more teachers and more money.
FOX 13 News asked what he thinks needs to happen to recruit teachers to the state.
"First, I would say we need to move to the middle of the pack again," said Kriete.
Florida educators now work on year to year contracts, and Pinellas Classroom Teachers Association President Mike Gandolfo said that adds to the lack of job security.
"We can't protect people if people can just be let go without cause, so that's an issue that's caused a ripple throughout the state," said Gandolfo.
Some districts are turning to local residents to help fund their own schools, arguing state lawmakers need to do their part to help boost Florida's appeal.
"It's important that everybody vote for public education friendly candidates this election year," said Gandolfo.
Legislators running for office have different takes on where the state should go when it comes to education. Florida came in at 47th out of the 50 states and the District of Columbia.