Rescue dog found with hypothermia finds forever home on New Year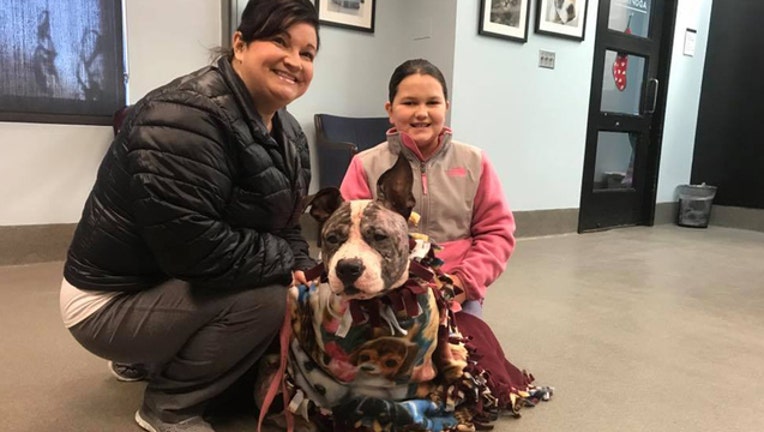 RICHMOND, Texas (FOX 13) - A rescue pit bull terrier mix found suffering from hypothermia in Richmond, Texas, in December had the perfect start to 2018 when it was adopted by a family on January 1.
Penelope was found by Richmond Animal Care and Control (RACC). It was suspected she had been abused in dog fighting. She was found suffering from hypothermia, a skin infection, and had multiple severe injuries to her face.
Veterinarians were able to stop hypothermia and cleaned up her bite wounds, according to local media.

Luckily, she was adopted by a forever family on January 1, according to the RACC Facebook page.
"If this wasn't awesome enough, the family that was our last adoption of 2017 sponsored the first adoption of 2018 which turned out to be Penelope! Best Day Ever," the RACC wrote.