SEARCH FOR MADDOX: How autism can affect search efforts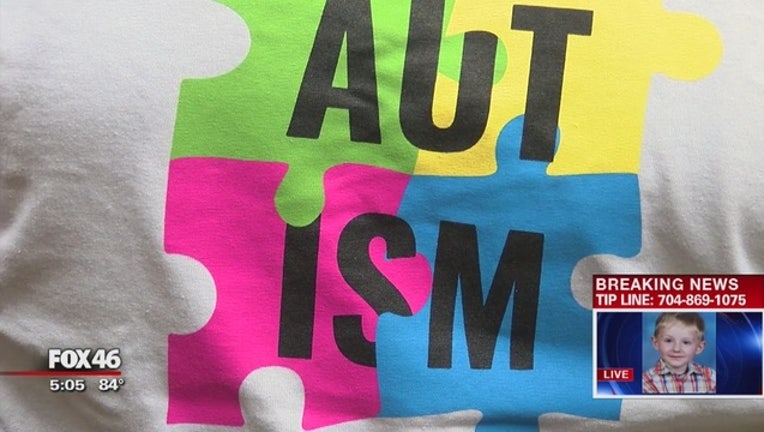 article
GASTON COUNTY, NC (FOX 46 WJZY) - The search for a missing 6-year-old from Gastonia has entered its fifth day. Because little Maddox Ritch is autistic and non-verbal, the hunt to find him is being handled a little bit differently.
FOX 46 Charlotte spoke to an autism expert with Autism Charlotte to find out what might be helpful in this search.
"He's probably not going to be screaming for help or seeking out in any verbal way he's in trouble or missing," Sarah Nolin with Autism Charlotte said. 
That's because Ritch nonverbal, which is one reason why authorities have been using audio recordings of his parents to try to track him down.
"Those with autism like familiarity. So the fact they're using the recordings of his parents to make it more familiar and using objects he may be attracted to," Nolin explained.
RELATED: Mother makes desperate plea for missing 6-year-old's safe return
The recorded messages from Maddox's parents are being played in a wooded area of the park authorities are hoping hearing their voices could lead him to them.
"A lot of children with autism are drawn to diff parts of sensory like music things like that so things that are familiar comfortable that will draw him toward them even if it's an unfamiliar person," Nolin said. 
For citizens in the area that may be keeping an eye out, searching on their own there are important things to keep in mind.
"When we're working with individuals with autism we are very aware of our nonverbal behavior, so our tone of voice our volume our cadence we want to be very keen to keep it calm so we don't frighten or scare a child. So if someone is yelling someone's name that may not draw them in that may push them away," Nolin said. 
And as the search continues the community is hopeful that Ritch will be found and brought home safe.
"The one thing I really want people to understand is that no matter what this child is diagnosed with or what his limitations may be he's a 6-year-old child who is scared, so if you see him approach with caution just like with any kid we don't know."
A vigil was held at 7 p.m. Tuesday for little Maddox at the old FedEx building on Rankin Lake Road.