Second eaglet arrives in time for Christmas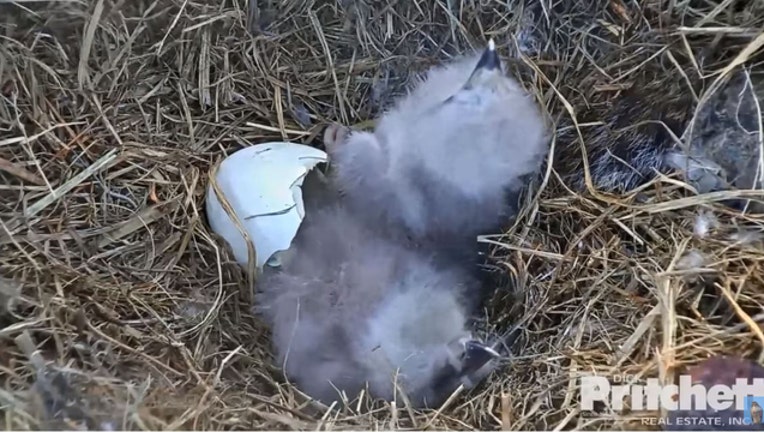 NORTH FORT MYERS, Fla. (AP) - A live web cam showed a bald eaglet in Florida pecking its way out of its egg to the delight of thousands of viewers over the weekend, and on Christmas day, the second one hatched.
More than 226,000 people follow the eagles on Facebook and thousands have watched the live stream of the camera perched atop the nest of Harriet and her mate M15 for several years.
RELATED: Eaglet hatches just before Christmas
Since 2006, Harriet was captured on video with her mate, "Ozzie," raising their eaglets.
Ozzie passed away in 2015 after being found by Fish and Wildlife officers with an injury that he could not recover from, after being spotted fighting with a male eagle in the area.
Watch M15 feed his new baby eaglets: