She's about to regret standing in this spot…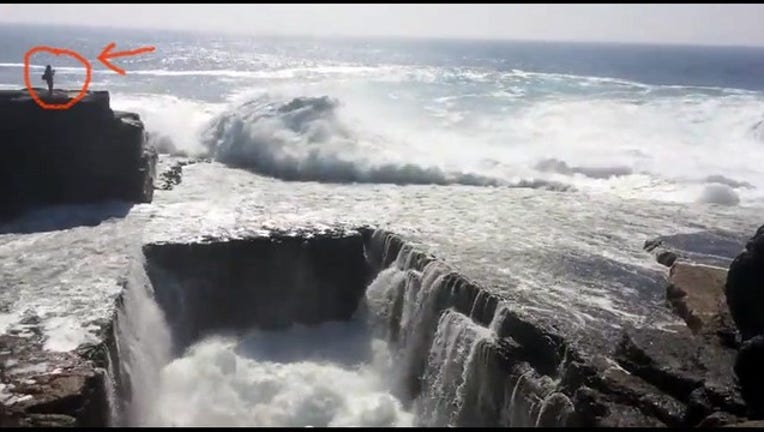 article
Tourists visiting a popular spot in the Republic of Ireland captured a scary sight on video, but luckily, the person involved survived.
An Indian tourist was taking video at a wormhole on the island of Inis Mor, when a massive wave swept her from a cliff, throwing her body off of the side.
According to the Irish Times, a couple is credited with helping the woman to safety. The newspaper reports that the wormhole is a popular spot for divers.
The tourist was apparently unaware of just how dangerous the waves are at this spot, which is only accessible by foot.
Mobile app users: Click here to watch the video