Spot the Panda drawing becomes internet favorite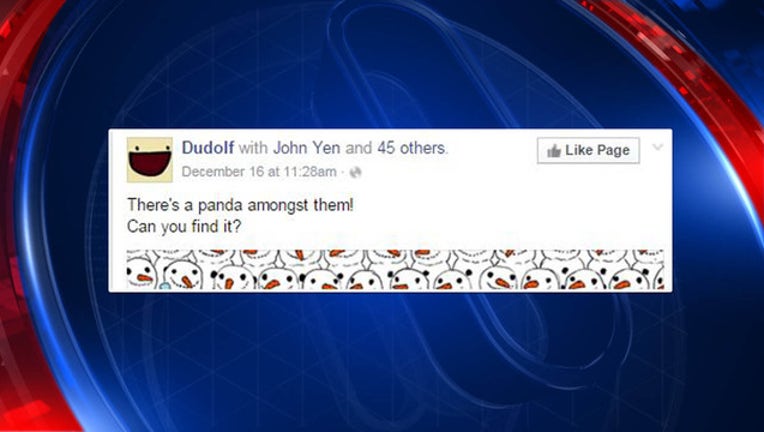 article
There is a panda hiding in a sea of snowmen in a picture created by an artist that is widely being circulated on the internet. Can you find it?  
The post by "theDudolf" on Facebook has been shared hundreds of thousands of times since it was posted on Dec. 16. The artist, Gergely Dudas of Budapest, Hungary said he is overwhelmed by the response. "My pages got thousands of likes, shares, I got many-many letters, and it's just so amazing, that I drew something last week and now it's almost everywhere. It makes me really happy," he told FOX 13.
Some people are spotting the panda within seconds, others not so much. But if you've been victorious with this one, you may want to give it another go with his latest drawing and try to find the cat amongst the owls. Good luck!