St. Pete man, helping trim trees in NC after Florence, arrested for alleged rape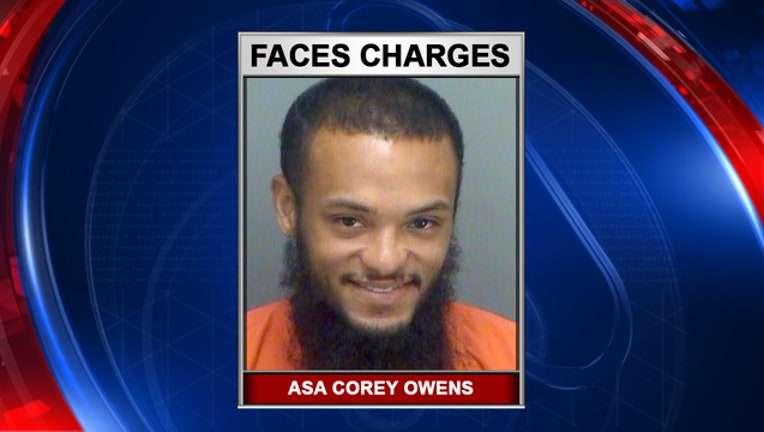 article
ST. PETERSBURG (FOX 13) - An arrest has been made after a 57-year-old woman was sexually assaulted in her Pinellas County apartment.
The Pinellas County Sheriff's Office said detectives arrested the man who barged in and battered the woman.
Deputies responded to the home around 4:30 a.m. September 19 after someone called 911 to report a burglary and sexual battery.
The victim, who lives alone, said she was asleep on her couch, in the living room, when someone began pushing her, face-down, into a pillow. Then she was hit in the head multiple times before being sexually assaulted.
The victim said her assailant also began choking her and told her he would slip her throat.
The victim was taken to the hospital for serious, but non-life-threatening injuries.
The sheriff's office said DNA evidence identified 27-year-old Asa-Corey Owens, of St. Petersburg, as the likely attacker.
Detectives learned Owens had traveled to North Carolina to trim trees after Hurricane Florence. With the help of the U.S. Marshals Service, Owens was arrested September 27 near Jacksonville, NC.
Detectives believe Owens may have entered the victim's apartment through an unlocked front door. 
Owens has been charged with sexual battery and burglary with battery. He will be extradited to Pinellas County to face the charges.