St. Pete police searching for owner of lost pigs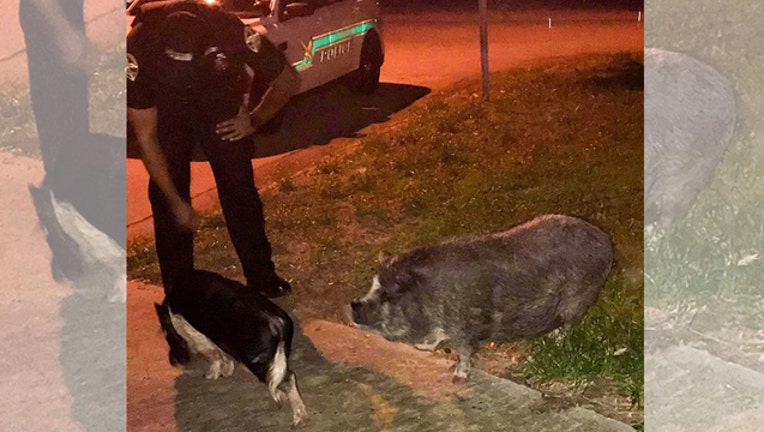 article
ST. PETERSBURG (FOX 13) - Two pigs were found wandering in a St. Petersburg neighborhood, and police hope to find their owner.
On Thursday night, the pigs showed up at someone's front door near 45th Street and 15th Avenue North, police said. They also shared an image showing both pigs, which police described as "not-so-little piggies."
Officers said they rounded them up when they arrived at the home. They were loaded into a patrol car and headed to the animal shelter. 
"Hopefully, their owner will bail them out soon!" police wrote in the Facebook post. Anyone with information is asked to call St. Petersburg Police Department at (727) 893-7780.