Suspect arrested after shooting two customers during bar fight in Bradenton: Deputies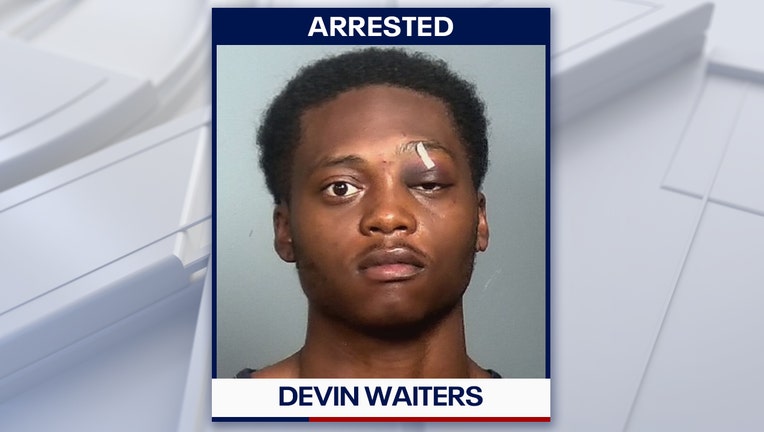 article
BRADENTON, Fla. - A man was arrested for shooting two people during a bar fight in Bradenton on Tuesday, the Manatee County Sheriff's Office said. 
Devin Waiters, 20, was arrested for attempted murder after the bar fight, which happened just after 9:45 p.m. at the Oneco Rose Bar on Cortez Road. 
Investigators said a man opened fire inside the bar, injuring two customers. Deputies said they found one of the victims at the bar with a bullet wound, and first responders took them to a local hospital. 
READ: Surveillance footage catches TSA agents stealing from passengers at Miami International
The second customer that was shot was found at the same hospital the first victim was taken to. Both victims had non-life-threatening injuries, according to Manatee County deputies. 
The suspected shooter fled the scene at the bar before deputies arrived. 
As detectives investigated, they said they learned a fighter broke out at the bar between Waiters and a customer before the suspect fired multiple gunshots in that customer's direction. When the shooting happened, deputies said one of the customers, who wasn't involved in the fight, was struck twice by bullets. 
Detectives were able to arrest Waiters that night on outstanding warrants, but MCSO said probable cause was developed to arrest him on the attempted murder charge related to the shooting. Investigators said more charges are expected.