Taco Bell debuts Diablo Tortilla Chips inspired by its hottest sauce packet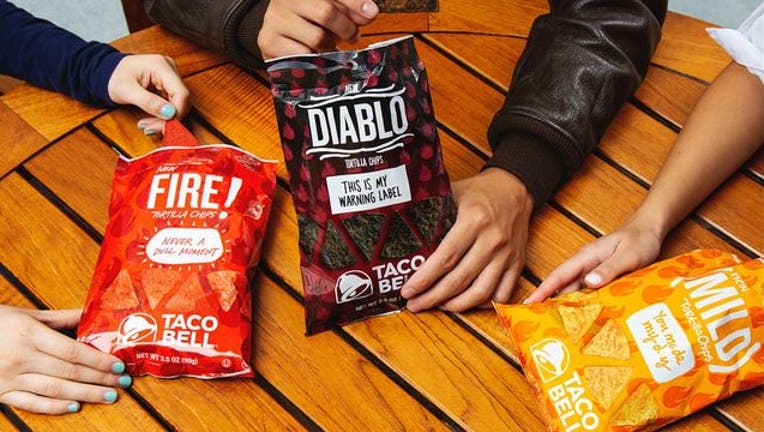 article
(FOX NEWS) - Big news, Taco Bell fans: You'll no longer be forced to suck on a leftover packet of Diablo sauce when you're in need of a quick fix and nowhere near a Taco Bell.
Following the introduction of Taco Bell-branded tortilla chips inspired by its Mild and Fire sauce packets earlier this year, the fast-food chain has debuted a new flavor – Diablo – exclusively at 7-Eleven locations.
"Our iconic sauce packets were our original inspiration for how to give fans a new way to access a taste of Taco Bell at retail," said Taco Bell's chief global brand officer, Marisa Thalberg, in a press release.
"The new Diablo Tortilla Chips build from that inspiration, letting us serve up our hottest chip yet that's completely unique to Taco Bell, from its dark and smoky packaging with saucy wisdoms, to the flavor of the chip itself."
Read full story on FOXNEWS.COM