Tampa Palms prowler caught on camera peeping into bathroom windows
TAMPA, Fla. - Tampa police are searching for a man caught on video prowling in the yards of at least two homes in Tampa Palms and peering through bathroom windows.
According to investigators, security cameras recorded the man outside two homes on Dawson Ridge Road and Burchette Road on Oct. 29 and Nov. 5, respectively. The prowler appears to be barefoot and holding a cell phone.
"Anytime you have reports of somebody that's violating somebody's privacy, or potentially violating their policy, you want to bring them to justice," said Officer Sarah Michelson with the Tampa Police Department.
Police have been asking neighbors to help them determine if the person has been recorded by security cameras on other homes.
"They're kind of going door to door, talking to people about it. I think that they're going to get a handle on it," said Rob Works, who lives in Tampa Palms. "It bothers me that he's there and he looks like he's doing a little something suspicious. I think that because of the information they have now, they'll track this down."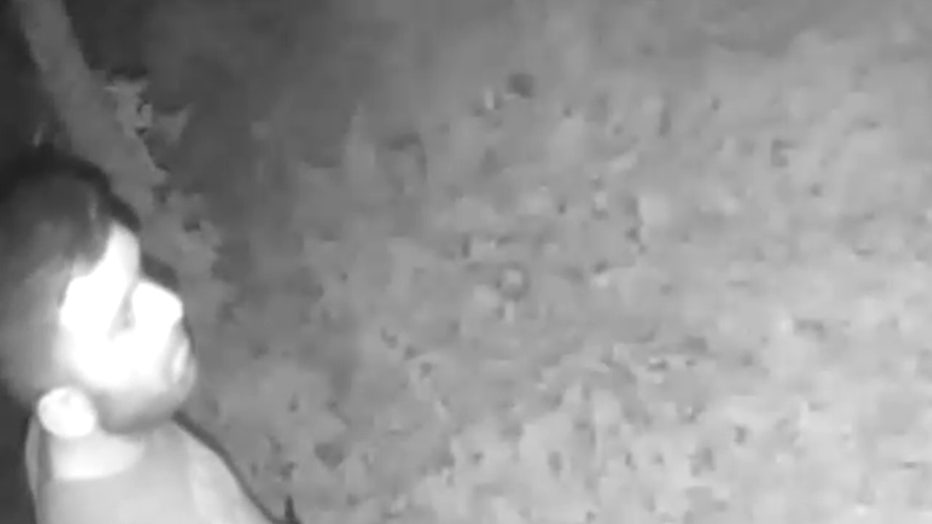 Anyone who recognizes the man in the video should contact Tampa police at 813-231-6130.