Tampa police search for hit-and-run driver involved in deadly pedestrian crash
TAMPA, Fla. - Tampa police are searching for the driver involved in a hit-and-run where a pedestrian was struck and killed.
The suspect vehicle is described as a charcoal gray, newer-model sedan with heavy front-end damage. Investigators said the vehicle is possibly a Chevrolet Impala.
The crash occurred on Hillsborough Avenue near 40th Street around 11:20 p.m. Monday. Detectives said the victim, a white male in his 50s who has not been identified, stopped and exited his vehicle on southbound N. 40 St. before walking into the intersection at East Hillsborough Ave.
That's when police said the sedan, which was traveling westbound on Hillsborough, struck him and propelled him into the path of a three-wheeled motorcycle.
The driver of the sedan fled the scene, leaving the victim behind. The man died at the scene as a result of his injuries.
"We don't know if this person may have known if they hit someone. We've seen a lot of cases like that as well," explained Jamel Lanee, a spokeswoman for TPD.  "But if you do know that if you possibly hit someone or something you do want to pull over."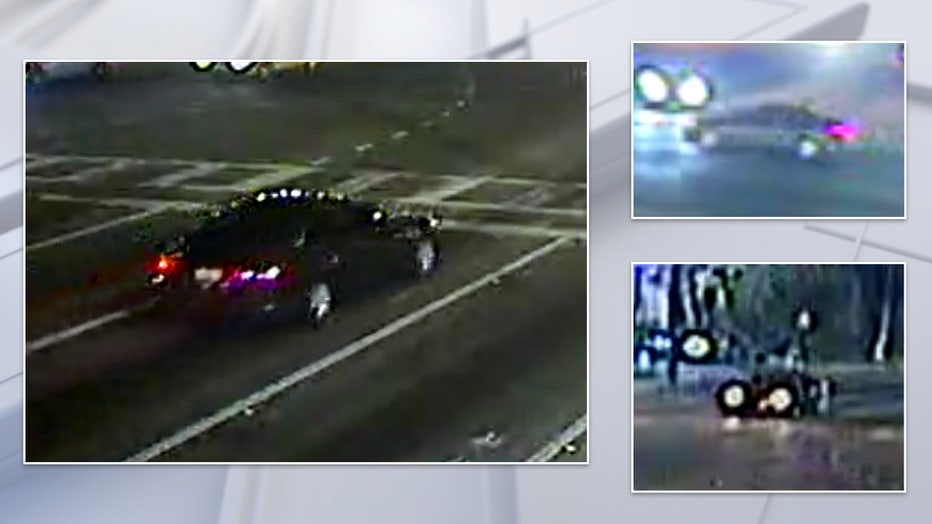 The person on the motorcycle remained at the scene and was transported to a nearby hospital for minor injuries.
Anyone with information is asked to call the Tampa Police Department at 813-276-3200.