Tampa, St. Petersburg create unique opportunities to save hometown restaurants devastated by pandemic
ST. PETERSBURG, Fla. - The executive chef and owner of The Mill Restaurant, Ted Dorsey, said there is only one way to sum up the pandemic for many restaurant owners. "It just sucks man. It sucks. It's been a rough, rough few months."
Dorsey said restaurants were devastated by having to shut down in the middle of their peak season. He explained operating at 50% capacity is tough and the extra costs are adding up. "We are going through cases of gloves on a daily basis and cases of masks."
However, restaurant owners are finding help within their communities. The city of St. Petersburg used Chef Ted's heirloom watercress salad in "St. Pete Eats", a cookbook created by Deputy Mayor Dr. Kanika Tomalin.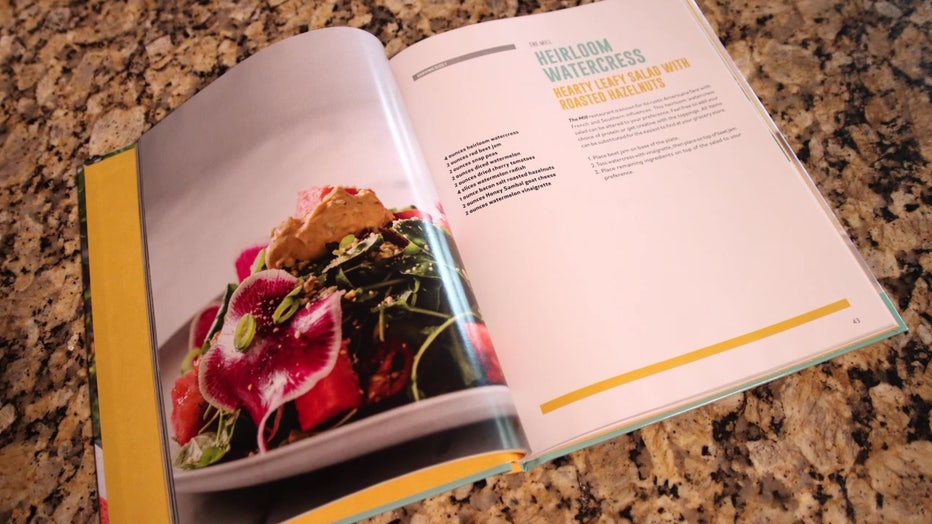 The book is filled with restaurant-quality recipes you can make at home. Proceeds from book sales went to restaurants and small businesses adversely affected by the pandemic. 
"It's an awesome way to find connectivity with our community in this time we are forced to be separate. We can demonstrate that we are never apart and the proceeds go directly into the pockets of the people who need it," Dr. Tomalin said. 
The cookbook was so popular, the city has sold out and currently has no plans to print more.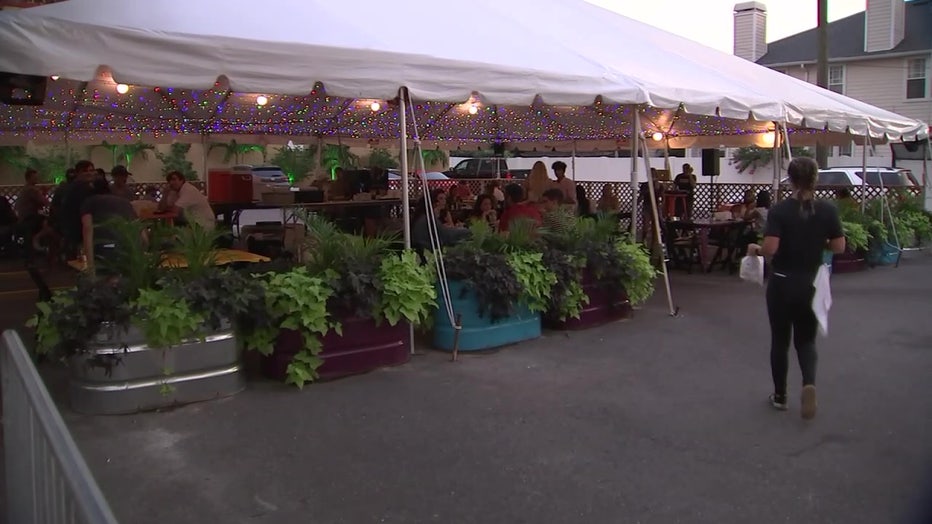 Across the bay, Tampa Mayor Jane Castor said it was the first city in the country to help restaurants create more outdoor seating while still social distancing. "We looked early on at ways we could lift them back up," Castor shared. 
Tampa is now allowing outdoor seating capacity to expand into parking lots. It's part of their "Lift Up Local" recovery plan.  It's a life-saving effort for employees, like the ones at Green Lemon restaurant on South Howard Avenue. 
"They were very excited because we could bring staff back on that had been furloughed. You don't have that same demand when you only have 50% occupancy inside," Green Lemon consultant Steve Michelini explained.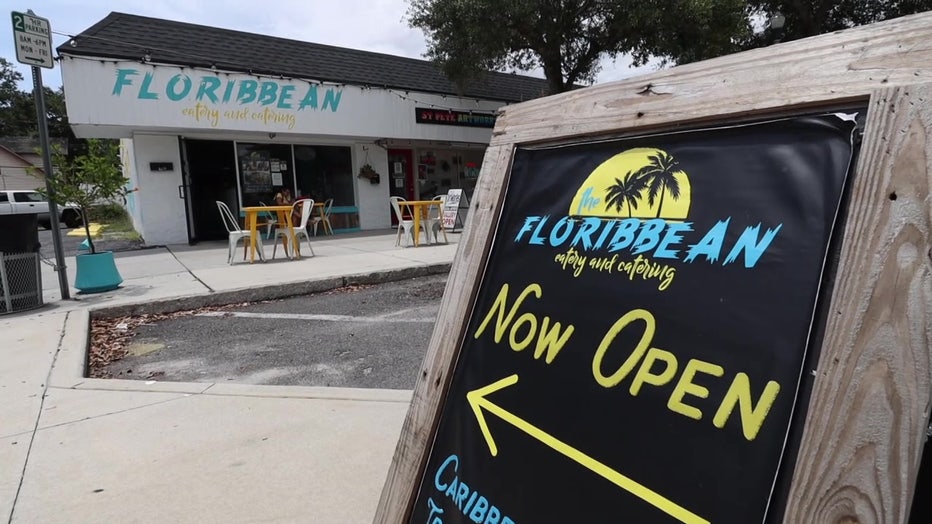 Back on Central Avenue in St. Pete, Chef Salvatore Merola opened The Florribean just two months before the pandemic began.
"We are brand new, in a pandemic, in a city that has a lot of great restaurants. So, it's tough. To get people to go outside of their routine to try something new is hard enough and then to get them to try something new when everybody is scared to go outside is really tough," Merola shared.
Merola said sales have increased over the last month. Hopefully, it's a sign there's light at the end of the tunnel. 
If you feel sick:
The Florida Department of Health has opened a COVID-19 Call Center at 1-866-779-6121. Agents will answer questions around the clock. Questions may also be emailed to covid-19@flhealth.gov. Email responses will be sent during call center hours.
LINK: Florida's COVID-19 website
CORONAVIRUS IN FLORIDA: What you need to know
AROUND THE WORLD: CoronavirusNOW.com
Map of known COVID-19 cases:
MOBILE APP USERS: Click here for map