Texas man who turned 108 'floats along in life'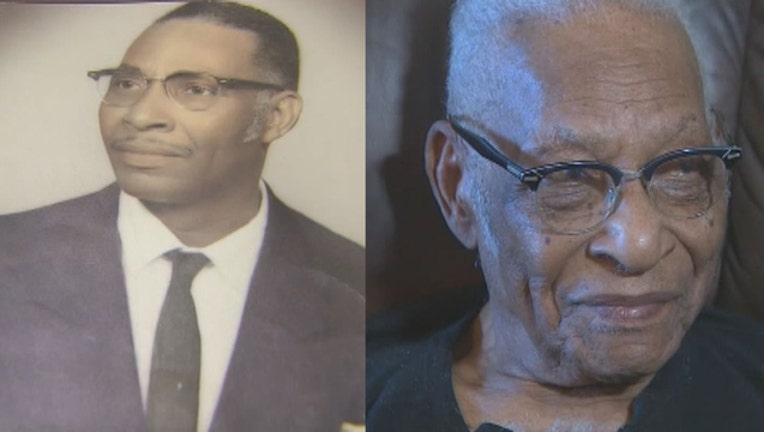 article
GALVESTON, Tex. (KHOU) - A Texas man most likely knows the secret to a long life, as he celebrated his 108th birthday.
Melvin Campbell, who lives in Galveston, celebrated his new age on Thursday. He said he is still pretty independent and lives on his own. Up until seven months ago, when he accidentally spilled bacon grease on his foot, he was still driving around the city, according to KHOU.
He said he credits his long life to his choices, giving up drinking and chugging garlic water, saying he believes it lowered his blood pressure. He also joined the church, and recommended prayer as a secret to his extended life.
Melvin worked decades of long hours loading and unloading ships docked in Galveston, but his photos between the ages of 61 and 80 hardly shows the labor. 
His son said his happy demeanor has also taken him far in life.
"Nothing bothers him. He just kind of floats along in life," Robert, his son said to KHOU. "Always been that way."
Melvin is 10 years older than his younger brother, and celebrated his 108th birthday by entertaining his family with unintentional humor, reports KHOU.
When asked what he wanted for his birthday, Melvin responded, "…anything I can get. I'm not worried about anything."
When Melvin celebrated his 100th birthday, all five living presidents sent him letter with their best wishes.