Troopers: Ruskin man causes accident, flees, causes second crash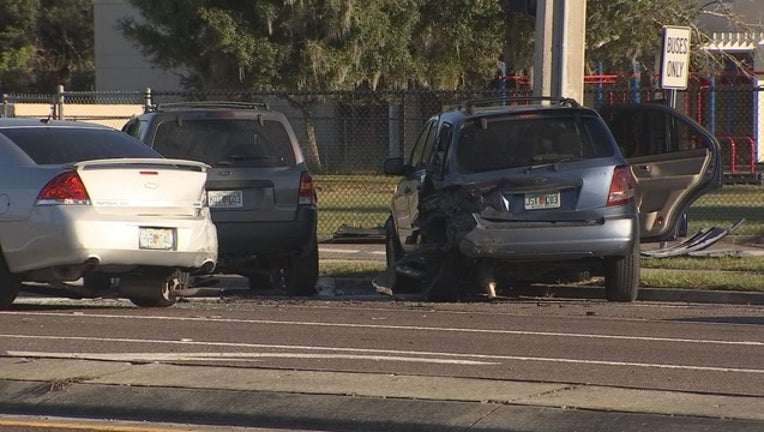 article
A man from Ruskin damaged five vehicles in two separate crashes and tried to escape on foot, according to troopers. 
Investigators say 41-year-old Hector Cortez was driving on U.S. 41 in Ruskin just before 4:30 p.m. when he failed to stop at an intersection. Cortez's car slammed into the back of a car stopped at the light which caused a chain reaction crash involving a third vehicle.  
Troopers say Cortez left the scene of the first accident and headed east on State Road 674 where he collided with two other vehicles that were stopped at the intersection of U.S. 41. Cortez got out of his car in an attempt to leave that scene, but could not due to his injuries. 
Cortez was transported to the hospital, along with a passenger in his car. Minor injuries were reported in the other vehicles. 
Troopers say charges are pending.