Two accused of murdering man, hiding victim's body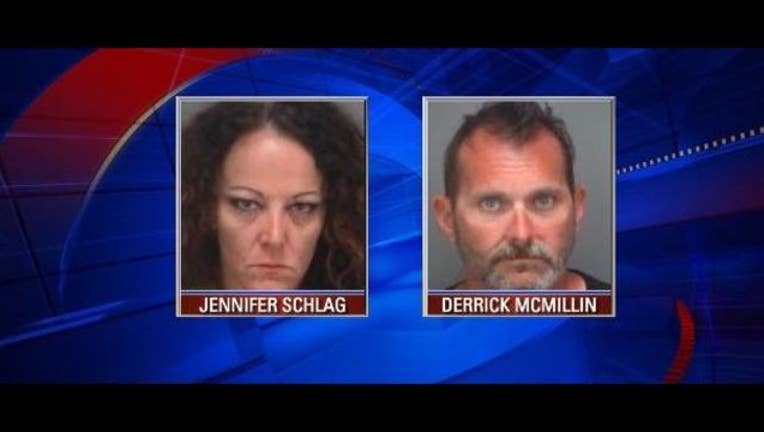 article
Two people were accused of murdering a man inside their St. Petersburg home. Jennifer Schlag, 45 and Derrick McMillin, 40, were charged with 1st degree murder on Saturday.

Pinellas County deputies began their investigation around 1:00 a.m. at the home on 87th Avenue North. Deputies said the two suspects murdered a 54-year-old male acquaintance inside the home sometime within the last week or two and hid the body on the property.

Deputies said it appears the motive was over a drug related issue.
The victim's name will be released upon confirmation of his identity and notification of his next of kin.