"Walkbump:" Fist bump to cross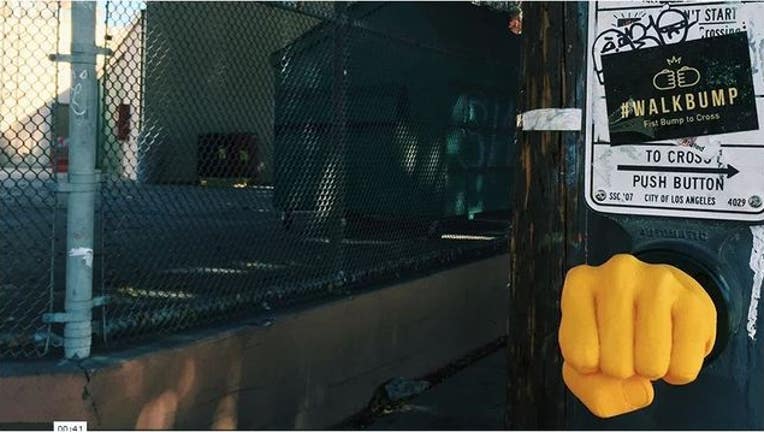 article
A California man has come up with a hilarious twist on the push-to-cross button at the crosswalk.
It's a button in the shape of a fist that gets fashioned onto the existing button, so you can fist bump it to cross.
Dubbed the "Walkbump," not only is it fun (obviously), but it's actually practical and encourages people to cross at the crosswalk.
The "Walkbump" was created by Alfredo Adan.  You can see people's response to the "Walkbump" in the video:
Walkbump / fist bump to cross from Walkbump on Vimeo.
He even made a video on how he created it: