Winter Haven High School student accused of robbing smoke shop at gunpoint: WHPD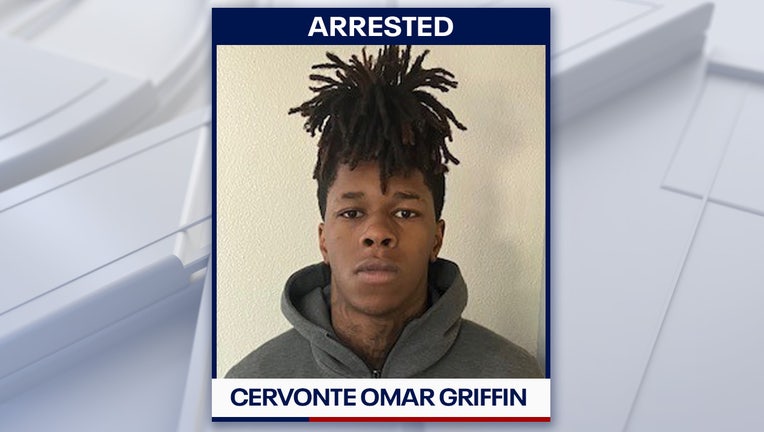 article
WINTER HAVEN, Fla. - A Winter Haven High School student has been arrested after police say he stole vape cartridges and pens from a smoke shop on two separate occasions.  
Police say 19-year-old Cervonte Omar Griffin walked into The Smoke Shop located at 211 Central Ave. E in Winter Haven around 3:15 p.m. on Tuesday brandishing a gun and demanded two shop owners to "Put all the stuff in the bag."
When one of the victims told Griffin "no," officers say he reached behind the counter and stole multiple boxes of vape cartridges worth about $1,000.
Police say Griffin started walking away, but then walked back toward the victims with the gun in hand and told them to, "Go back. Go back." He then left the store.
READ: Registered sex offender Austin Powers lures Largo teen away from home after meeting her on Snapchat: LPD
According to the Winter Haven Police Department, investigators used images taken from store video to identify Griffin, a student at Winter Haven High School, as the suspect.
He was also identified as the suspect in a July 10, 2023, robbery in which he is accused of taking $600 work of Elf vape pens.
Griffin has been charged with one count of robbery with a firearm for the September 12 robbery and one count of petit theft for the July 10 incident.