Woman hurt in hit-and-run while chasing her dog, troopers say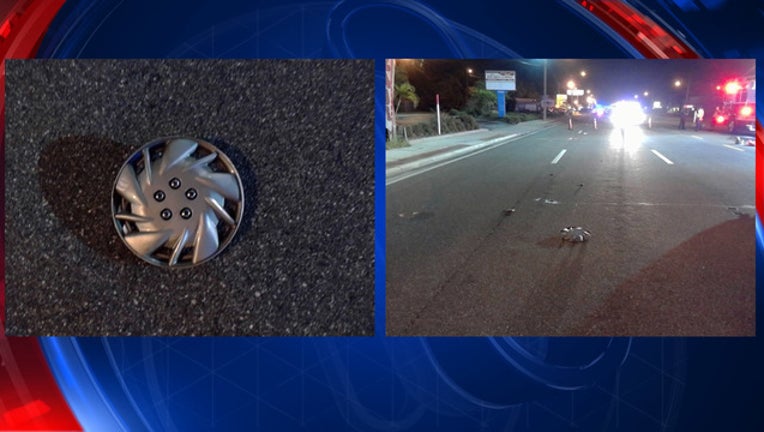 article
ST. PETERSBURG (FOX 13) - A woman was hit by a car while chasing her dog on Monday night, according to troopers.
The Florida Highway Patrol said Karen Schaefer, 52, was trying to catch her dog across State Road 693 just north of 56th Avenue North in St. Petersburg. That's when a vehicle, which was heading southbound SR-693's outside lane, struck Schaefer, and didn't stop to remain at the scene.
No witness for the traffic crash could be found. Schaefer is now in intensive care as a result of her injuries, according to her family.
The trooper on scene reports there were no skid marks on the roadway, but did locate a hubcap and vehicle debris, which was silver in color and appeared to have been a piece broken off from a bumper. The hubcap was silver and lacked any vehicle identification markings.
Her dog ran off and could not be located, troopers added.
Editor's note: An earlier version of this story incorrectly stated that Schaefer had died from her injuries. This version has been updated with correct information.