WTVT's Lost Archives: Former Tampa Mayor Dick Greco muses on city's growth: 'Like one giant family years ago'
TAMPA, Fla. - There's nothing more Tampa than Gasparilla, but as we searched through our recently restored WTVT film archives, we saw a familiar face among the pirates. 
"We sighted the Jose Gasparilla," said former Channel 13 reporter Ray Blush in the restored video from a pirate take-over decades ago. 
The video shows the familiar pirate ship on Hillsborough Bay as WTVT's Project 13 unit, including Blush, photographer Jule McGee, and the unit's producer, the late Larry Elliston document a Gasparilla celebration in the 1970s.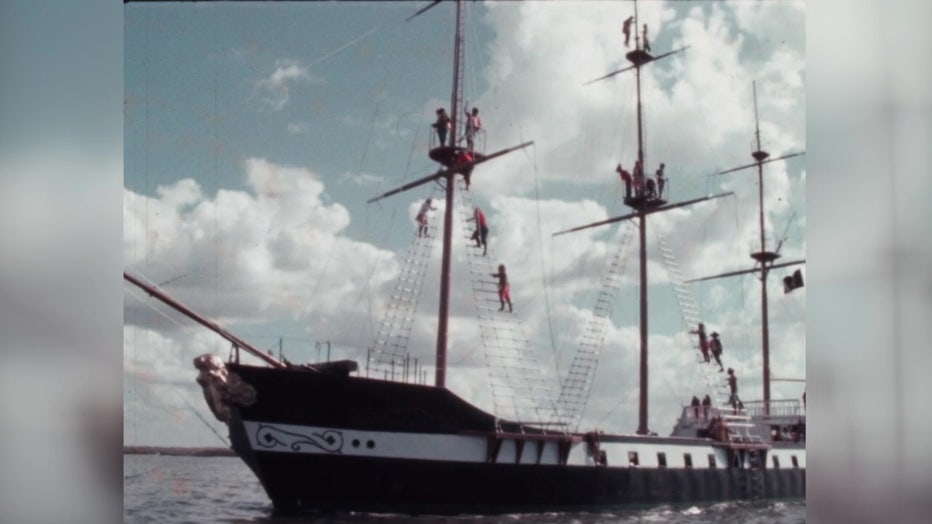 Gasparilla pirate ship in the 1970s.
The flavor of their production is whimsical as the mayor appears on the roof of old City Hall. 
"Here are some Tampa cigars. Do you all smoke?" smiles Dick Greco, as he plays along with the campy TV feature. 
READ: WTVT Lost Archives: The Tampa Freeze of 1962
At that time, Greco had become the youngest mayor in the city's history. He was a young man when this film was shot. 
Now, at age 90, he reflects on his hometown. 
READ: WTVT's Lost Archives: 1974 Tarpon Springs Epiphany dive reveals tale of 2 archbishops connected by a cross
"It was like one giant family years ago," he shared, sitting in his living room at a Bayshore Boulevard condo. "And it can't be that again, it's growing so fast."
Greco is as local as they come. His family owned a hardware store in Ybor City that served cigar workers and other neighbors.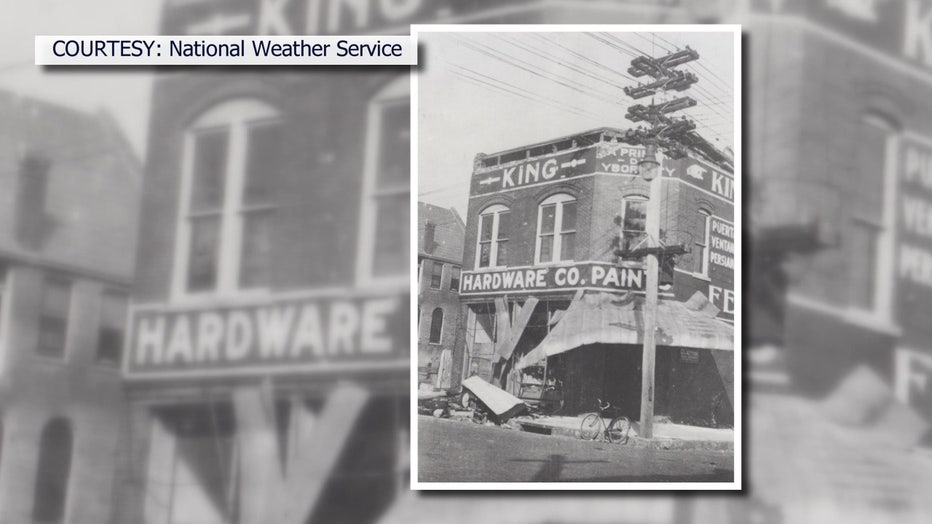 Greco's family hardware store in Ybor City following the hurricane of 1921, 
"Everyone walked into the hardware store and gave you a hug," he said with a smile.
Greco was first elected in 1967, but as he rolled up in his car in our archive news film from 1974, he told a Channel 13 interviewer that he had resigned for a job in the private sector, for the DeBartolo Development Corporation.
READ: WTVT's Lost Archives: How Tampa became a popular site for conventions
But, 20 years later Greco was back at City Hall. In our news archive, we found footage that followed Greco through time as Tampa grew.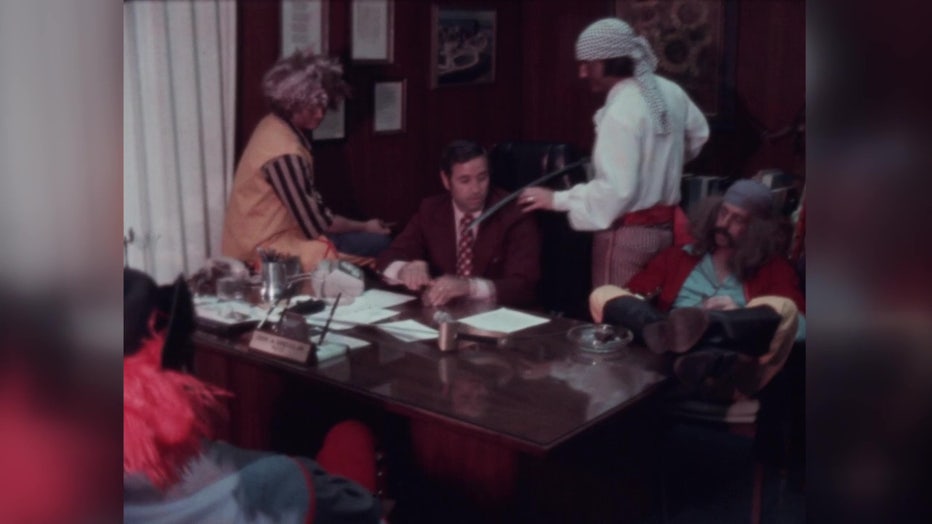 Dick Greco and Gasparilla pirates in the 1970s.
"People are coming here like crazy," he said. 
He's not surprised by all the new buildings and new residents. 
READ: WTVT's Lost Archives: The man who envisioned Tampa International Airport and his secrets to success
"When you can think back over all the years, you look out that window and see that downtown. It's everybody's front yard," he explained. "You have something to be proud of."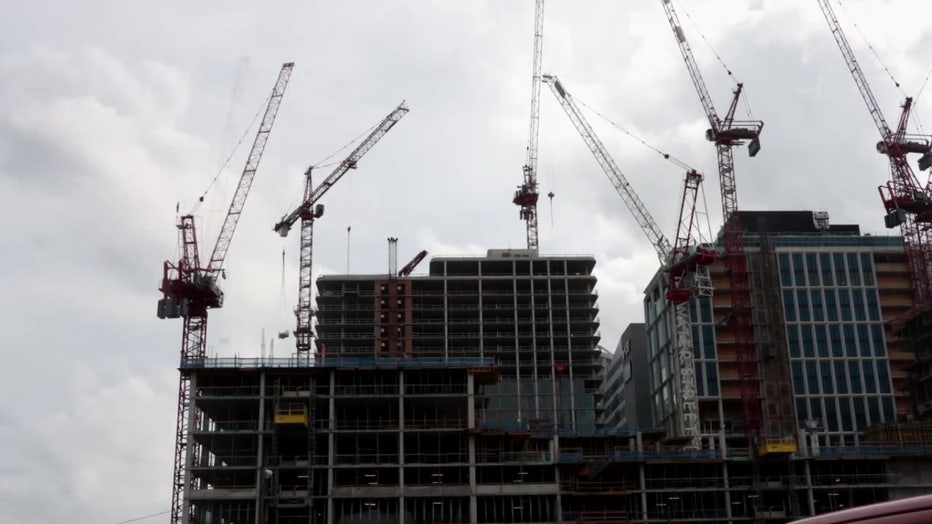 And plenty to remember, like Gasparillas from years ago. 
READ: WTVT's Lost Archives: A civil rights turning point in Tampa
"I look out that window sometimes and say wow, it's a beautiful city with lots of good people," he shared.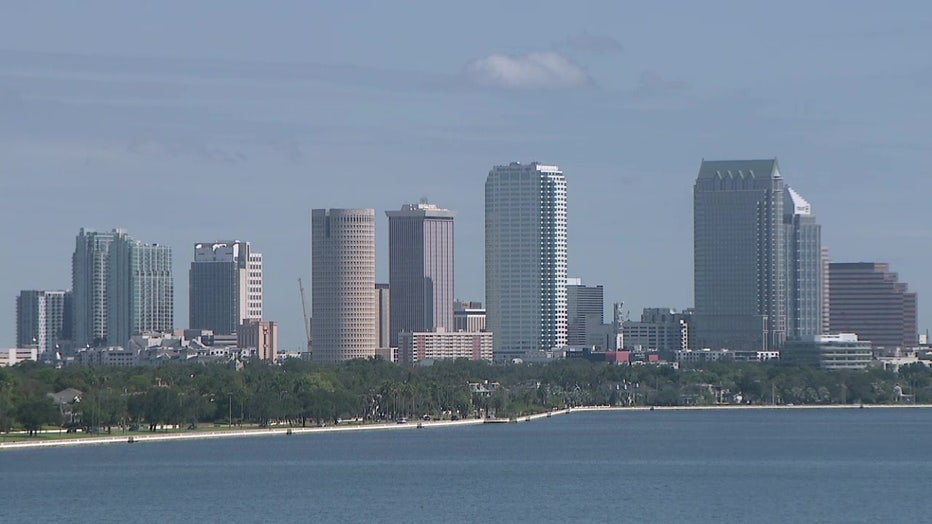 With a familiar face in Greco, who it seems, was made to be its mayor.