Zenda, oldest African lion in a U.S. zoo, dies in Philadelphia at 25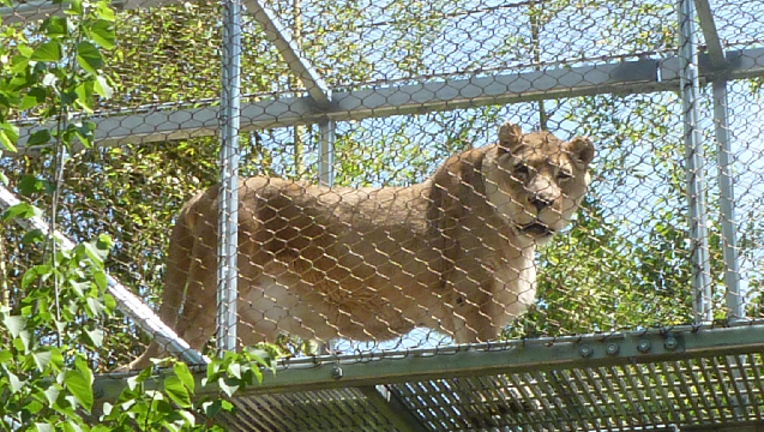 article
PHILADELPHIA (WTXF) - The Philadelphia Zoo has announced the death of the oldest African lion in the United States zoo population by several years.
Her name was Zenda and she was 25.
According to the zoo, Zenda had to be euthanized on Thursday "due to an acute decline in her mobility and behavior."
It said the typical life expectancy for lions in zoos is only 17 years.
Zenda was born at the Johannesburg Zoo in South Africa in July 1991 and the zoo said she arrived in Philadelphia in July 1993, along with additional female lions Jezebel and Vinkel, and male lion Merlin.
The pride temporarily relocated to the Columbus Zoo in 2004, and then returned for the opening of the new Big Cat Falls exhibit in 2006.
"This remarkable cat will be missed by staff and guests alike, particularly by the keepers who catered to her changing needs as she grew old," said Dr. Andy Baker, Chief Operating Officer at Philadelphia Zoo.
Philadelphia Zoo is home to six other African lions who live at Key Bank Big Cat Falls: Makini, a seven- year old male, six-year-old female Tajiri and their four female offspring Kataba, Mali, Msinga and Sabi, all born in June 2014.