Criticism of Tom Brady is unwarranted, Arians says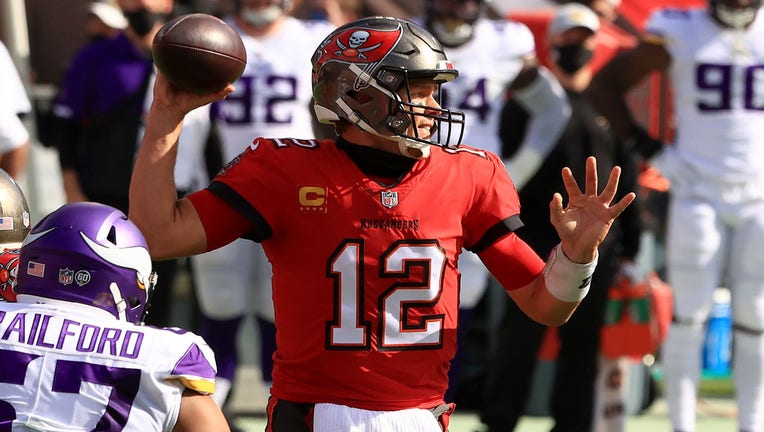 article
TAMPA, Fla. - With Tom Brady, the expectations are at an all-time high. Every week, his play is dissected across the nation, but the reality is that, while the Buccaneers have won just two of their last five, Brady owns the third-best quarterback rating over the last seven games.
"I don't know why anyone's criticizing Tom," said Bruce Arians. "What he did at the end of the half and to start the second half [against] Minnesota – very, very few teams can score 17 points in a matter of five or six minutes. If we finished the half with 17 points, I don't [care] how we start. He's not getting enough credit for what he's doing."
The Bucs are facing a Falcons team that has won just four times, but it's a deceiving record. Atlanta still possesses offensive threats and a defense that can force turnovers. Just three weeks ago, they hung 43 points on a Raiders team that's a playoff contender.
MORE: Tampa Bay Bucs eye finishing strong, ending long playoff drought
"I still see a lot of dangerous guys out there," said Arians. "Obviously, I think they're missing [Todd] Gurley a little bit, but those guys – they're going to run the ball, they're going to mix it up [and] they're going deep. I don't see any drop off in Matt's play. When he's protected, he's solid. It's just a matter of, for us, getting that running game shut down and then getting after him."
The Falcons are a different team under Raheem Morris. All four of their wins this season have come under the direction of the Bucs' former head coach. Whats's most impressive is, over the last three weeks, their defense has given up an average of just under 16 points per game.
RELATED: Vaccinated healthcare workers to be invited to Super Bowl LV, NFL commissioner says
"Mixing it up a little bit more," said Arians. "More different fronts [and] different blitzes. Their blitz package is different than it's been [and] they're getting after the quarterback pretty [well], but they're stopping the run. High, high energy, guys flying to the ball [and] extremely well-coached."
This is a game where Brady needs protection in the pocket. The Bucs can't afford to turn the ball over against a team that relies on them to win.