Lightning strike: Beat Canadiens 6-3 in Game 3 of Cup Final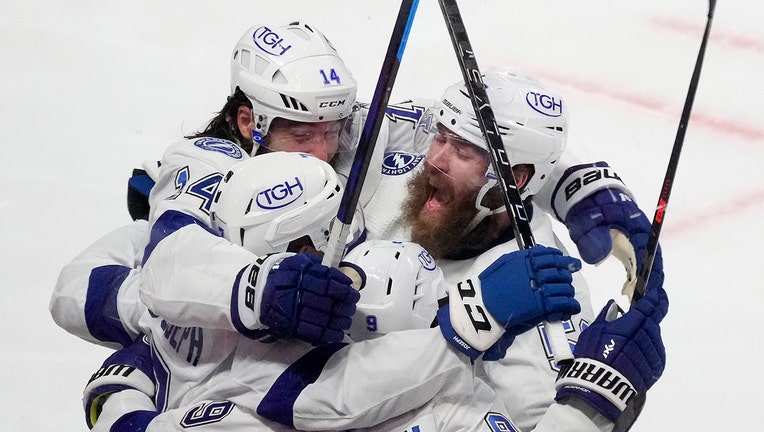 MONTREAL, Quebec - Tyler Johnson and the quick-strike Tampa Bay Lightning are one win from defending their title following a 6-3 victory over the Montreal Canadiens in Game 3 of the Stanley Cup Final. 
The Lightning caught the Canadiens flat-footed by scoring twice in the opening minutes of each of the first two periods. 
They took a 3-0 series lead, with Game 4 at Montreal on Monday night. Johnson scored twice and Nikita Kurcherov and Victor Hedman each had a goal and assist. 
Jan Rutta and Blake Coleman, with an empty-netter, also scored for the Lightning. Andrei Vasilevskiy stopped 31 shots.
PREVIOUS: Stanley Cup Final: Bolts return to Canada to face the Habs with 2-0 lead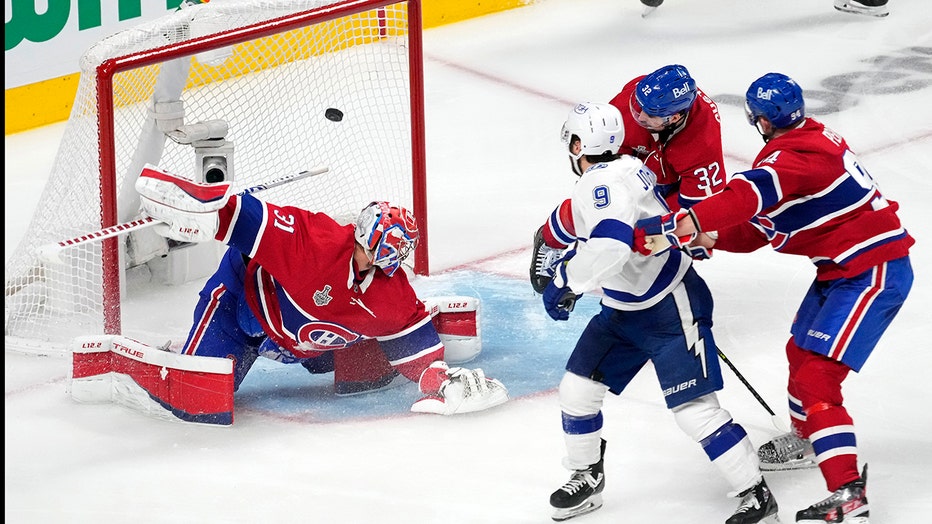 Tyler Johnson scores against Carey Price #31 of the Montreal Canadiens during the second period in Game Three of the 2021 NHL Stanley Cup Final at Bell Centre on July 02, 2021 in Montreal, Quebec, Canada. (Photo by Mark Blinch/Getty Images)