3 years after Winter Haven man shot while sleeping, reward increased to $9,500
WINTER HAVEN, Fla. - A Winter Haven mother is hoping additional reward money will hopefully find her son's killer.
"I know money drives a lot of people. It's sad," Darnya Barber told FOX 13. "Sometimes it shouldn't take that, but sometimes it does."
CrimeStoppers just increased the reward for information from $5,000 to $9,500 in the 2018 murder of 21-year-old Darnell Powell.
He was sleeping at a friend's house on the 500 block of Avenue V Northeast when someone shot through the bedroom window, and he was hit.
Police say his friend had an argument with someone earlier that night.
Investigators are still looking for the gunman.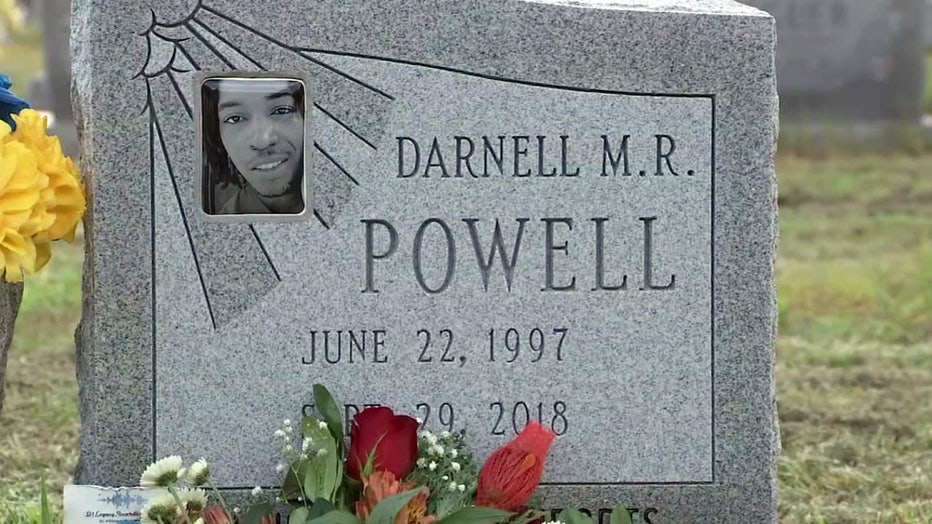 "We have had information," said Chief David Brannan of the Winter Haven Police Department. "We have run down everything we can."
But there has not been a break in the case.
PREVIOUS: No arrests made two years after shooting death of Winter Haven man
On Wednesday, with her pastor close by, Barber asked for the community's help to find whoever killed her son.
"He was very special to us. He had a family who loved him," said Barber. I love him and they took him away from me. It is very hurtful. I am very hopeful that they will be held accountable for that."
For more information about the enhanced reward, call CrimeStoppers at (863) 226-TIPS.