5 hospitalized following I-75 crash in Pasco County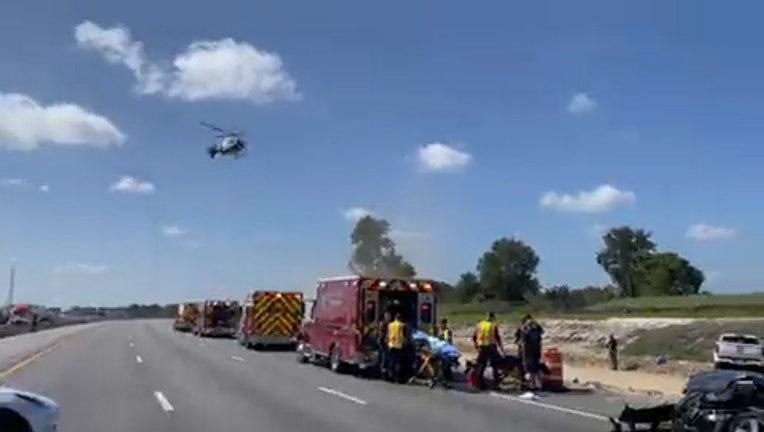 WESLEY CHAPEL, Fla. - Pasco County fire rescue and the Florida Highway Patrol responded to a multi-vehicle crash on Interstate 75 that left three people seriously injured.
The three-vehicle crash occurred around 11 a.m. Thursday just south of Overpass Road, which is about 3.5 miles south of State Road 52.
According to FHP, two of the vehicles slowed down for traffic, but the driver of a pickup truck, who was distracted by spilled coffee, did not slow down. The pickup collided with a sedan, which then hit a third vehicle.
A total of five people were taken to a nearby hospital, three of whom had to be airlifted due to the severity of their injuries. All of the injured people were occupants of the sedan that had been hit by the pickup truck. Two teenage boys, ages 13 and 14, were critically injured in the crash, and a 33-year-old male passenger of the sedan was seriously injured. Two others in the car, including the driver, suffered minor injuries.
The 33-year-old driver of the pickup truck was not injured.