Accused Jan. 6 rioter from Polk County will act as own attorney, separated from co-defendants' case
TAMPA, Fla. - Three Polk County residents charged together in the January 6 attack on the U.S. Capitol won their request to sever their case from a fourth co-defendant who decided he will act as his own attorney at trial. 
Joshua Doolin, Olivia Pollock, Michael Perkins and Joseph Hutchinson were charged together, accused of multiple crimes related to the Jan. 6 attack.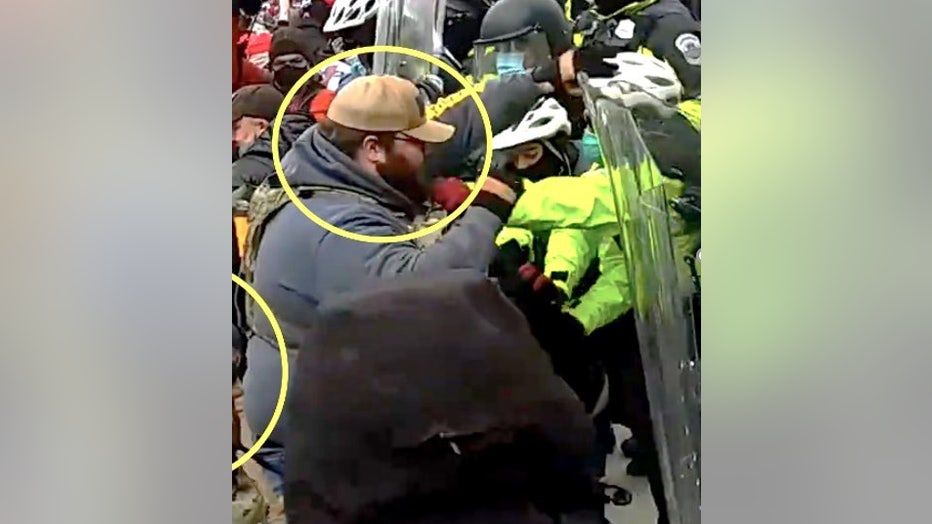 Man identified in court documents as Joseph Hutchison, participating in Jan. 6 attack on the Capitol
Court records showed Hutchinson fired his lawyer to represent himself, but his co-defendants were not comfortable with the idea – in a trial that already combines four cases into one.
MORE: Accused Capitol rioter from Polk County wants 'inflammatory' labels kept out of trial
Doolin, Pollock and Perkins filed a motion saying Hutchinson's lack of trial experience will "confuse the jury and blur the issues," compromising their rights to a fair trial.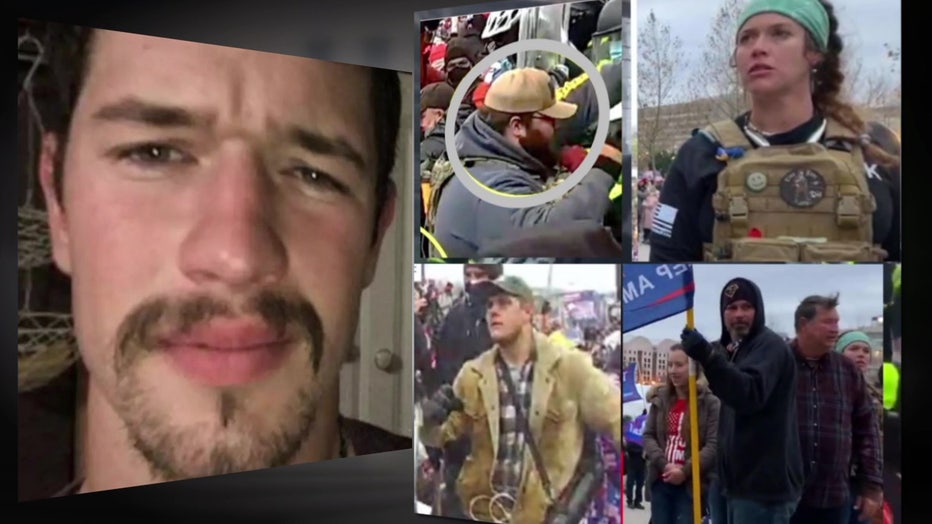 Accused Capitol rioters Olivia Pollock, Joshua Doolin, Michael Perkins and Joseph Hutchinson are head to trial in March 2023. The fifth co-defendant, Johnathan Pollock, remains a fugitive. 
The judge agreed. The federal judge in Washington, D.C., Carl Nichols, decided Hutchinson will be tried separately from the group.
It was a welcome win for the trio after their request for a change of venue was denied. They wanted their trial moved from the District of Colombia to Tampa, Florida because, they said, the jury pool there was tainted.
READ: Capitol Riots: Complete list of Tampa Bay area arrests in Jan. 6 attack
Judge Nichols wasn't swayed. He ruled the trial will remain in D.C.
Prosecutors say on January 6, Johnathan Pollock, Hutchinson and Doolin charged the fence at the Capitol and began attacking police officers.
Federal agents said Michael Perkins attacked a police officer with a flagpole, hitting the officer in the chest and over the head.
RELATED: Accused Florida Capitol rioters may interact with each other, ordered to stay away from fugitive co-defendant
Olivia Pollock is also accused of hitting an officer in the chest with her elbow as she tried to breach the police line.
Doolin and his co-defendants are headed to trial in March. A trial date had not been set for Hutchinson.