Alligator with mouth taped shut in Brandon pond rescued and relocated
BRANDON, Fla. - The Florida Fish and Wildlife Conservation Commission (FWC) has trapped and relocated an alligator that had been in a Brandon neighborhood retention pond with its mouth taped shut since December. 
The Division of Law Enforcement worked closely with the FWC's State Nuisance Alligator Program (SNAP) to capture the 5'7" gator. 
After several attempts by officers and a trapper, the alligator was secured and relocated to Gatorama in Palmdale, FL.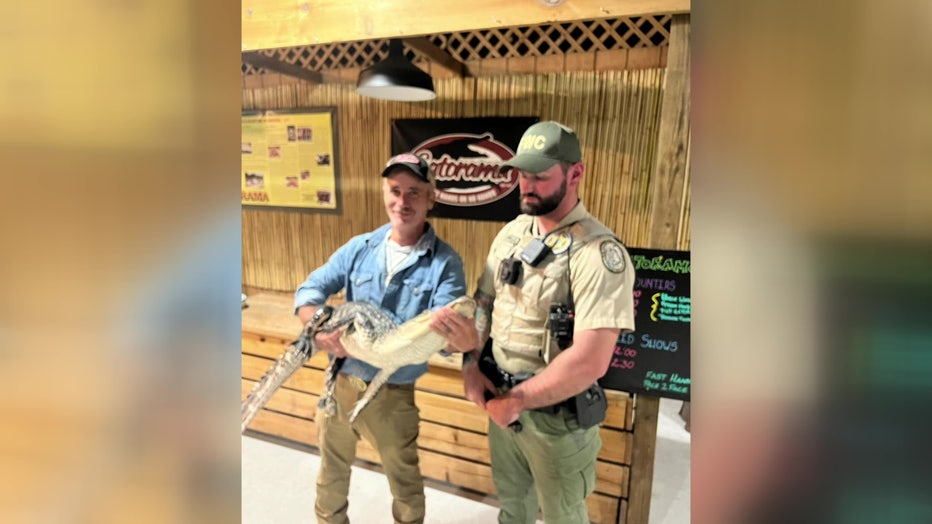 FWC officials have rescued an alligator that was trapped in a Brandon pond with its mouth taped shut. 
"We are pleased the alligator was safely relocated," said SW Regional Commander Major Rob Rowe "Our priority is public safety and the FWC administers the Statewide Nuisance Alligator Program to proactively address alligator incidents in developed areas, while conserving them in areas where they naturally occur."
READ: Thousands of 'nuisance alligators' killed each year
Anyone with information about the person who taped the alligator is asked to contact FWC by:
Downloading the iPhone or Android "FWC Wildlife Alert" app from your phone's app store.
Texting 847411 (Tip411) with keyword "FWC" followed by the location and any information you can about the violation.
Calling the Wildlife Alert Hotline at 888-404-3922
Submitting a tip online at myfwc.com/WildlifeAlert/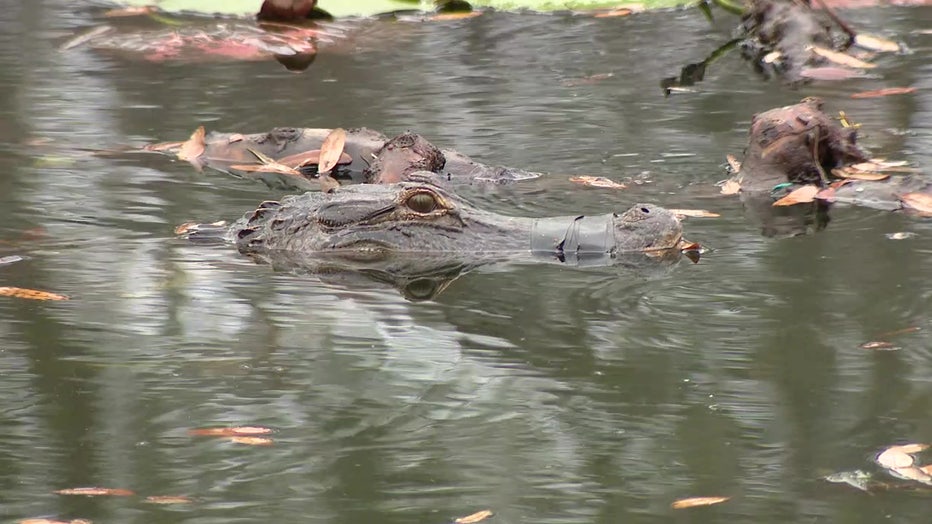 A Bay Area alligator expert says the alligator could suffer from dehydration and skin issues due to the tape. 
According to FWC, serious injuries caused by alligators are rare in Florida. SNAP uses contracted nuisance alligator trappers throughout the state to remove alligators believed to pose a threat to people, pets or property. 
Anyone with concerns about an alligator should call FWC's toll-free Nuisance Alligator Hotline at 866-FWC-GATOR (866-392-4286), and a contracted nuisance alligator trapper will be dispatched to resolve the situation.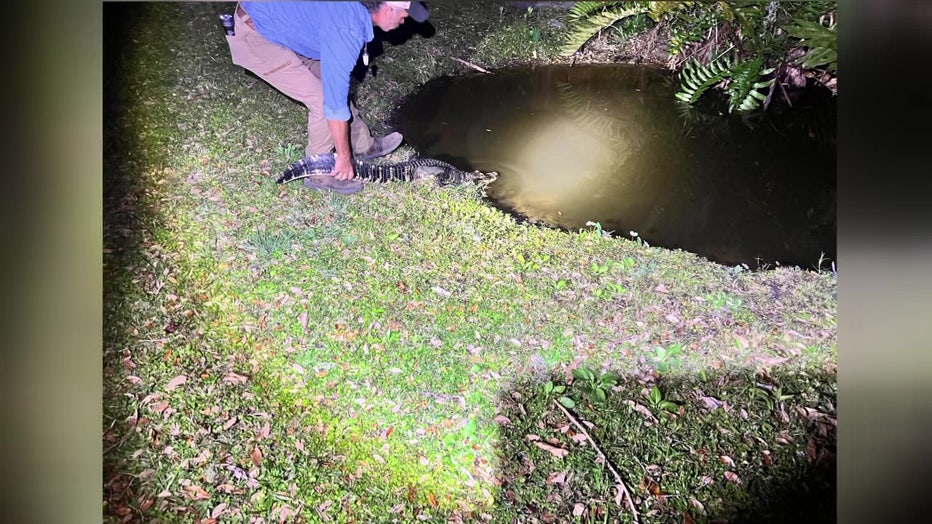 FWC officials relocated the alligator after its rescue. 
FWC says alligators are an important part of Florida's wetlands. They help keep aquatic animal populations in balance and keep water holes open for other fish and wildlife. 
READ: Shocking video: 5-foot alligator found inside Burmese python in Florida
According to FWC, Florida has approximately 1.3 million alligators of every size. Alligators occur in all 67 counties, inhabiting all wetlands where there's adequate food and shelter.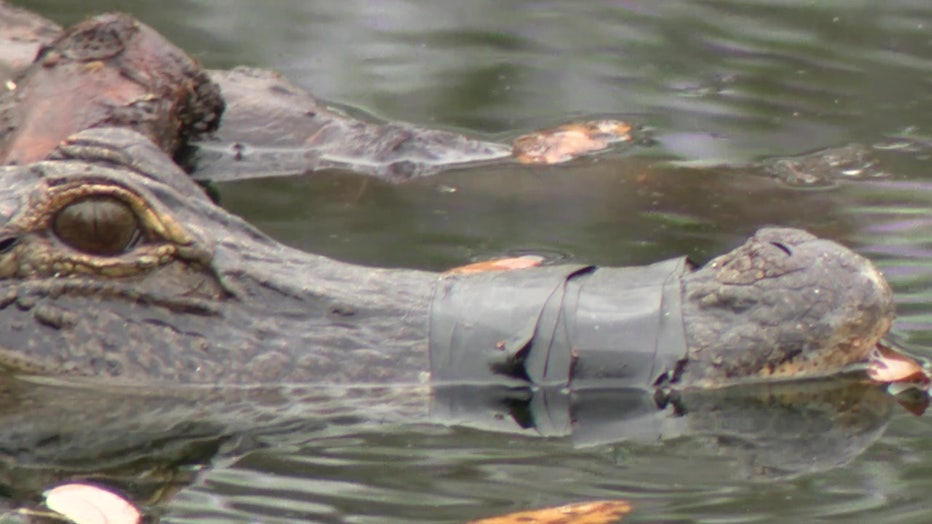 An alligator with a taped snout has been in a retention pond since December. 
The gators prefer freshwater lakes and slow-moving rivers and their associated wetlands, but they also can be found in brackish water habitats. 
READ: 'Watch your toes': 10-foot alligator spotted relaxing on Florida beach
Alligators can be found anywhere where there is standing water.