Community and city leaders gather to spread awareness about gun violence
TAMPA, Fla. - A crowd of people dressed in orange gathered in Curtis Hixon Park and the Tampa Riverwalk Saturday evening to spread awareness about gun violence prevention.

"It's time to care more about the kids than the guns," Andrew Kleiman said.
Orange has become a defining color of the national gun violence prevention movement. This weekend is known as Wear Orange Weekend.

"I just want gun reform," Liz Bjellquist said. "I want to be able to protect not just the children but adults as well."
In addition, June is Gun Violence Awareness Month.
READ: One person injured in Central Ave. shooting in Sarasota

City leaders joined community groups, including Moms Demand Action and Rise Up for Peace, to discuss gun violence.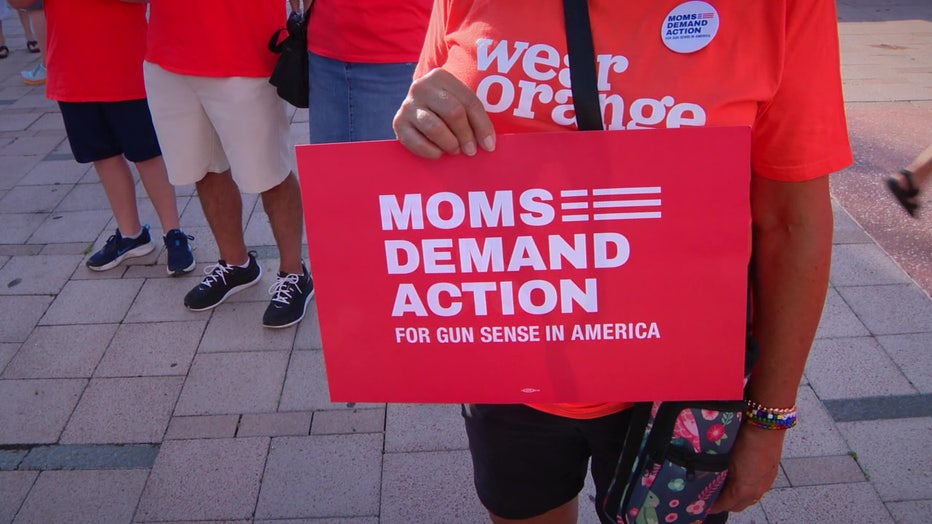 Derek Graham knows the pain firsthand: He told FOX 13 his girlfriend's son was gunned down earlier this year.
In addition, Graham's nephew, Marvin Lancaster, was shot and killed inside Club Rayne in 2016.

"He was a good kid. He was going to school and working two jobs. Wanted to be an EMT," Graham said of Lancaster.

Jeannie Robinson lost her nephew to gun violence, too. The 18-year-old died in 2020.
READ: Groups work to prevent gun violence as Tampa shootings nearly doubled in 2022

"When it's your family, it hits hard," an emotional Robinson said. "The more awareness that we get, that everyone knows that this could happen to you, your family is what we need."
Starting July first, carrying a concealed weapon without a permit in Florida will be legal.
"Constitutional Carry is in the books," the governor said when he signed that legislation back in April.