eFoils becoming a more common sight on Bay Area waterways
ST. PETERSBURG, Fla. - Foil surfing is one of the newest and most exciting extreme sports. It's taking surfers to formerly unknown waves and offering unforgettable sessions on waves that were formerly unrideable.
The board flies above the water's surface thanks to a hydrofoil, which creates lift similar to an airplane wing. This allows surfers to catch even the smallest waves.
"If you've ever seen a pelican with its wings straight out, soaring just above the water, that's the experience," explained Aaron McClearnon of Elite Water Sports in St. Pete.
McCLearnon started bringing eFoils to the Tampa Bay area a few years ago and he says the sport itself has grown in popularity.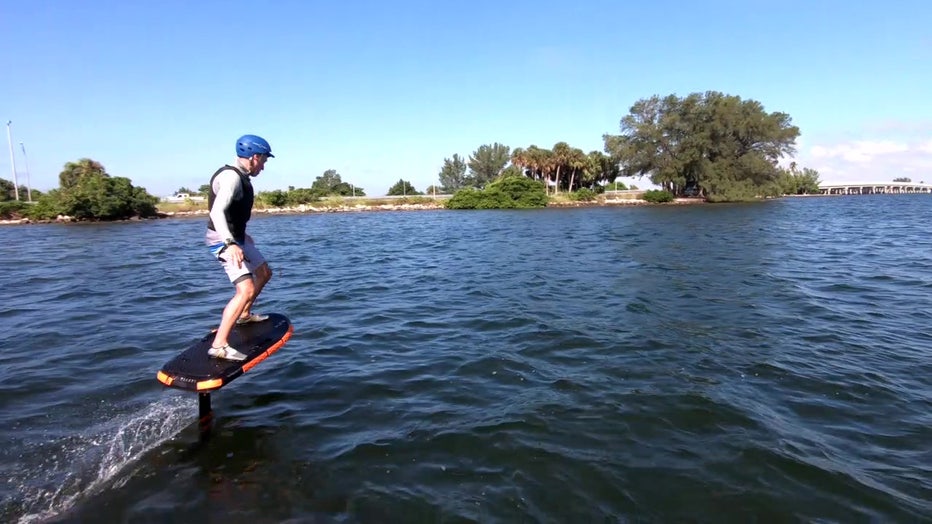 RELATED: Kiteboarding: 'Perfect sport' for Florida
Today it's almost hard to not see an eFoil somewhere on the water's horizon cruising just feet above the water.
"So eFoiling is taking off globally. It's more accessible, there's more schools forming, and everybody can get into it," he continued. "My first e-foil experience was exhilarating, it was exciting, it was new to me. I was able to explore all the back waters of St. Pete and Tampa Bay waters. It was just absolutely one-in-a-lifetime experience."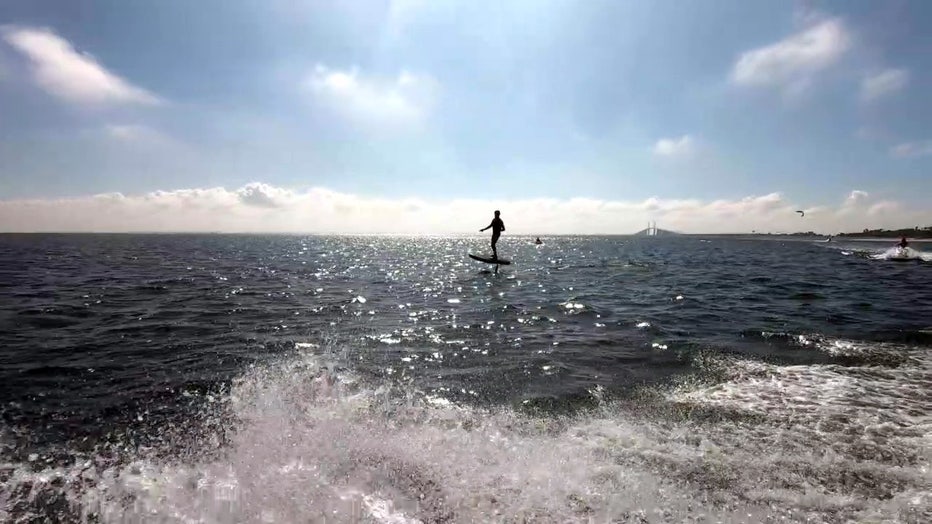 Elite Water Sports not only provides different type of eFoil boards, but they also teach a variety of classes on how to surf on the boards as well.
LINK: Contact elitewatersports.com for more